Real-Time Traffic from Sygic GPS Truck & Caravan
The best way to avoid delays on the road, have precise ETA information, and deliver on time is to drive with a reliable traffic information service.
Real-time Traffic Add-on from Sygic GPS Truck & Caravan Navigation helps you to save travel times, fuel, emissions and improves safety.
HIGHLIGHTS
✔️ Real-time traffic information provided by TomTom updated every 2 minutes
✔️ Access to the most up-to-date and accurate traffic information from over 550 million GPS-enabled devices
✔️ Automatic faster route suggestions in case of delay on your route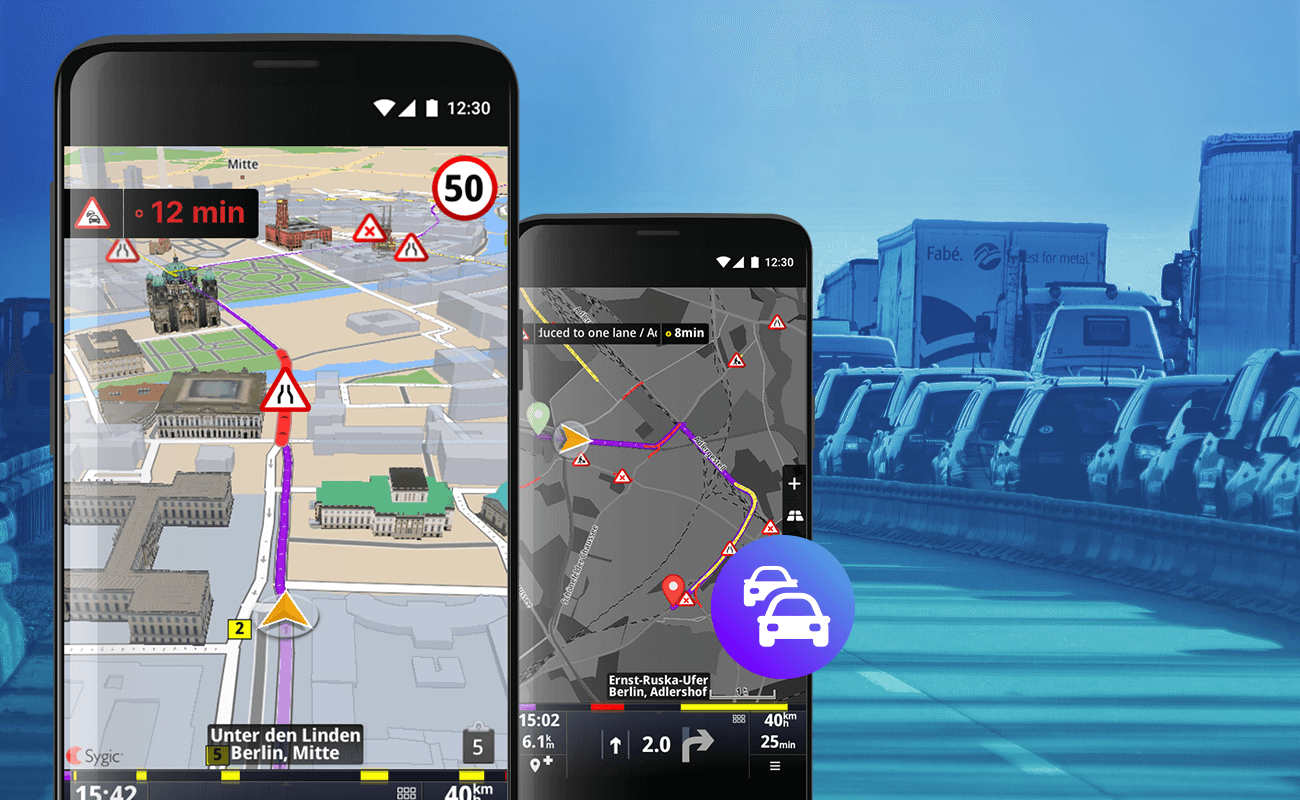 HOW TO PURCHASE
Android & iOS:
1.) You can purchase Real-time Traffic Add-on here:

Real-time Traffic for Android & iOS
2.) Or visit the Sygic Store on you device.
Countries included :
• Europe: Austria, Andorra, Belgium, Bulgaria, Czech Republic, Croatia, Denmark, Estonia, Finland, France, Germany, Gibraltar, Greece, Hungary, Iceland, Ireland, Italy, Latvia, Liechtenstein, Lithuania, Luxembourg, Malta, Netherlands, Norway, Poland, Portugal, Russia, Romania, Slovakia, Slovenia, Spain, Sweden, Switzerland, Turkey, United Kingdom, Ukraine
• North America: United States, Canada, Mexico
• South America: Argentina, Brazil, Chile, Colombia
• Africa: South Africa, Egypt, Morocco
• Asia: Thailand,Macau, Malaysia, Singapore, Hong Kong, India, Indonesia, Taiwan
• Middle East: Bahrain, Kuwait, Oman, Qatar, Saudi Arabia, United Arab Emirates
• Australia & New Zealand: Australia, New Zealand
Please note that you'll need an internet connection to receive the traffic updates.
Download Sygic GPS Truck & Caravan Navigation for Android or iPhone & iPad.