We are happy to announce that Truckers favorite navigation brings two new map packages: Middle East, Africa and Australia.
Latest development of Sygic Truck Navigation focused on expanding available regions with truck-specific features that automatically avoid roads not suitable for trucks or specific cargoes.
Sygic Truck Navigation is already helping thousands of truck drivers in Europe, Russia and North America to reduce wasted kilometers with truck specific routes. Latest release makes 3D version of our popular app for Truckers now available also in Middle East, Africa and Australia.
You can download free trial of Sygic Truck Navigation here.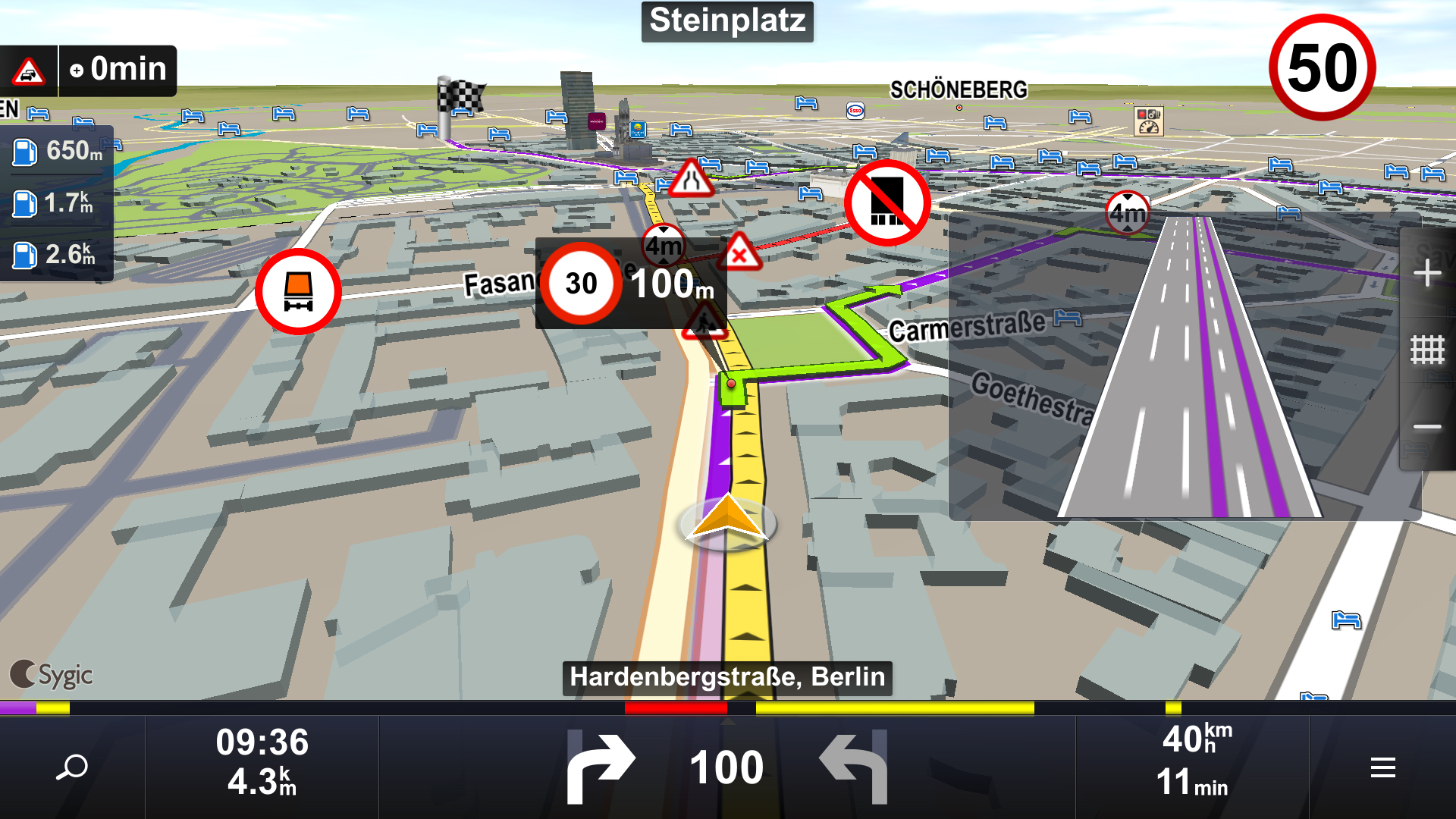 These are the main new features, and we think it is useful to inform you about them:
1. Reaching destination on the passenger's side of vehicle
Bus drivers need to stop at destination so that the people can get off the bus safely. Also delivery trucks do not want to carry the goods across the street. This feature solves the problem. Please, set this feature on in the routing options menu in settings to use it.
2. Trucks are not guided across the borders if not needed
We received feedback, that truck drivers are navigated from Detroit to Buffalo through Canada. This would mean to pass the border controls twice. When truck routing is on, and start and finish points lie in US, the border crossings outside of Union are avoided. The same was implemented for EU.
3. ETA is displayed in the time zone of destination
Another feedback we received from our customers. When driving to another time zone, you now get the arrival time computed in that time zone. This way you cannot make a mistake when organizing the unloading at destination.
4. Improved truck speed limits for non-highway roads
In Germany, for a lighter trucks it might be better to drive non-highway roads in some cases, while for heavier trucks is the highway better. The improved truck speed limits affect the routing, and you can get different routes for trucks below and above 7.5t with this improvement.
5. Next turn notification is provided sooner
This way you have more time to prepare for the next crossing.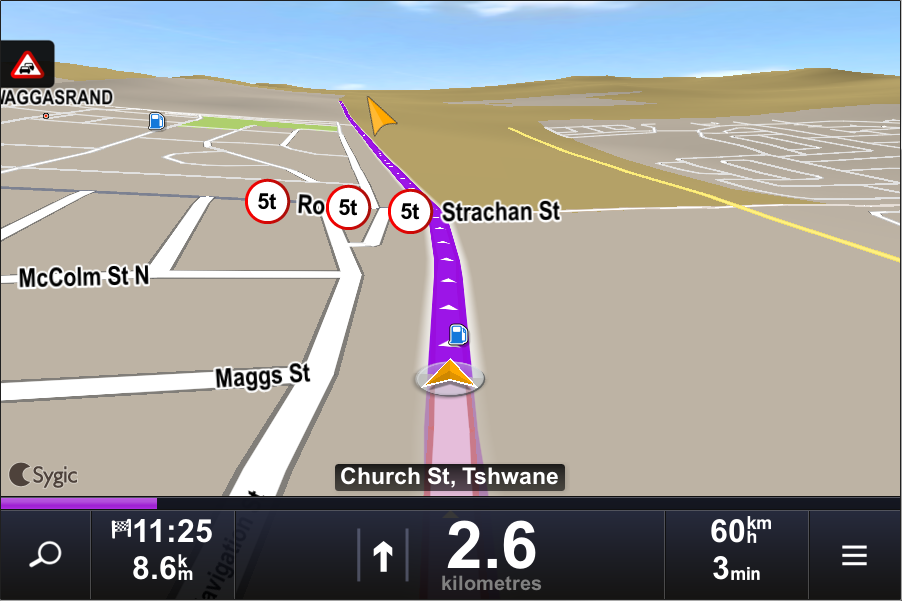 Useful tips:
Truckers asked for displaying of next resting places ahead on highway to make the stops they are obliged to do. The petrol stations ahead are displayed if you click on the screen. To see them permanently, open the menu Settings, Map, POI on route, and set this on. If you want to show other places, like highway rest places (without petrol), open menu Select categories and find the Rest area in category Vehicle services.
We received question, how to avoid highway that is stuck most of the time, and drivers prefer not to use it. After the route is computed, open the menu Route and check the list of the highways if that one is not included. You can avoid by clicking on that highway and selecting Avoid from the menu.