It's time to book your tickets to Southeast Asia if you want to stay warm this winter. This time Sygic Travel, a travel planner, has focused on Cambodia, Laos, Vietnam and Thailand. Check out the tips and start planning your next trip with our mobile apps!
Thailand
Did you know that there is much more to see in Thailand than just sandy beaches? Thailand offers interesting places of which many can be found in the capital Bangkok, such as the Grand Royal Palace, a large complex of buildings with beautiful individual palaces, gardens, halls and courtyards.
Sygic Travel recommens you also explore Chiang Mai together with the Royal Pagodas, the Wat Phra Singh and Wat Chedi Luang temples, Ayutthaya with the ancient Wat Chaiwatthanaram stupa, one of the most notable attractions in Thailand, or the Phuket Province with its enormous white statue of Buddha. Thailand is also known for its spicy cuisine with excellent seafood and for Bangkok's nightlife.
Vietnam
Vietnam is a paradise for food lovers who like to explore hidden culinary gems. In comparison with Thailand, the beaches aren't exactly the highlights of Vietnam, but you will definitely enjoy its urban site, its China-influenced culture and its sacred temples, pagodas and rice terraces. Don't skip Hanoi and the Ho Chi Minh City even if you are more into the countryside. These cities will make your picture of Vietnam complete.
Visit UNESCO sites like the Ha Long Bay, an area of around 1,553 km2, including 1,960–2,000 islets, or the town of Hội An with an exceptionally well-preserved example of a South-East Asian trading port. And as a pleasant surprise at the end, Vietnam has free WiFi hotspots almost everywhere.
Cambodia
Traveling through Cambodia can be a real adventure not only because its roads are far from perfect. But you definitely won't mind leaving your comfort zone if you decide to visit Cambodia's national symbol Angkor Wat. This stunning temple complex is the largest religious monument in the world and is considered to be the masterpiece of Khmer architecture as well as the centre of the Khmer civilisation. If there was just one reason to visit the country, it would be Angkor Wat for sure.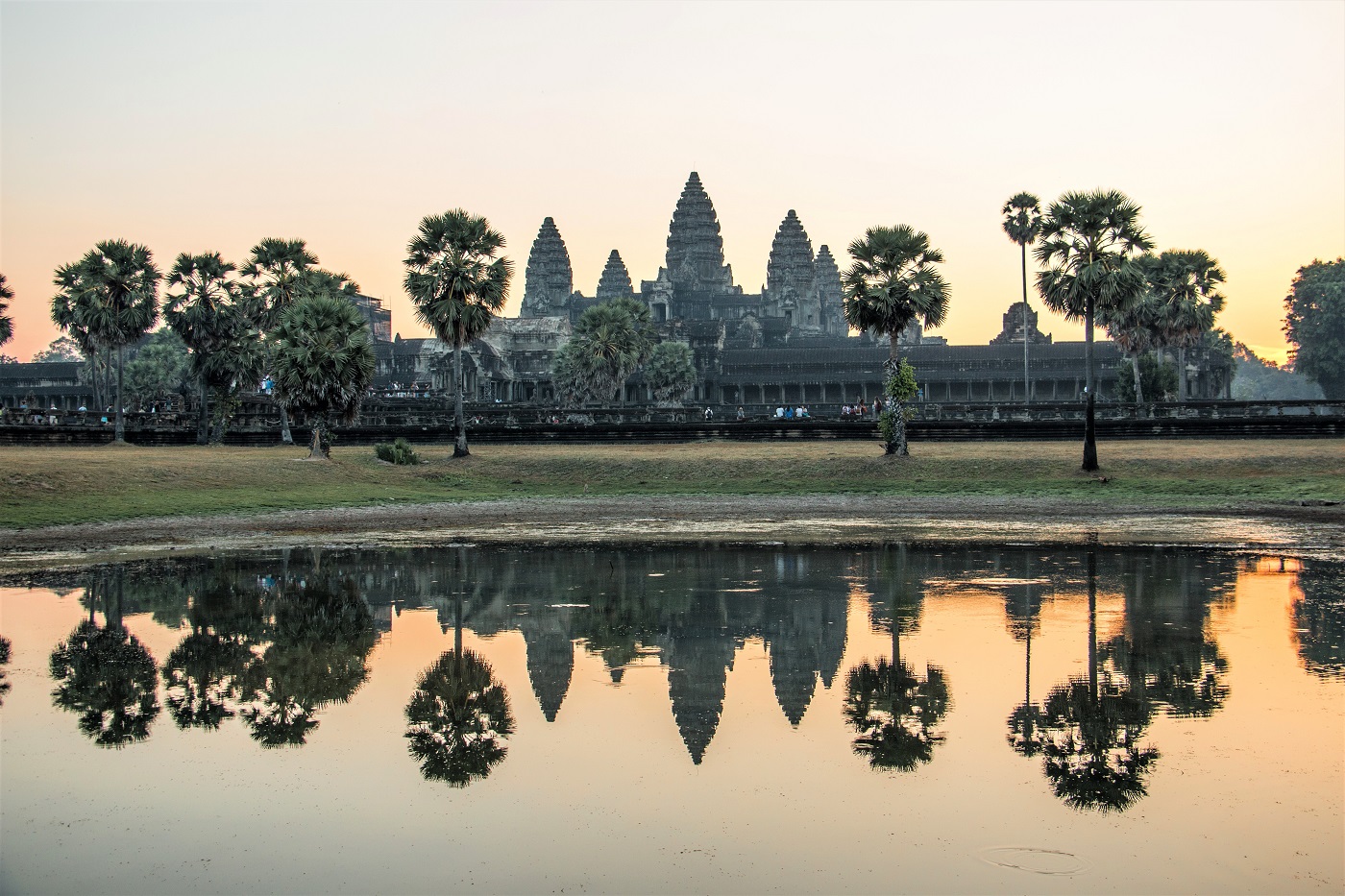 Other highlights, except for the beautiful landscape, include the Ta Prohm Temple, the Kampong Phluk floating village or the Phnom Kulen National Park. You will also be pleased to know that Cambodia is very affordable.
Laos
If you don't consider yourself a beach person and rather prefer active holidays, then we recommend you choose Laos. This landlocked country with incredibly friendly people offers a plethora of hiking opportunities, but also countless places to go kayaking, rock climbing, tubing and numerous canopy tours and river cruises. You name it.
Be prepared that your breakfast will include strong local coffee and French baguettes imported to the country by French colonialists in the past. Visit sites of the Luang Prabang region and the riverine archipelago Four Thousand Islands.