The city state of Singapore will charm you with its interesting history, beautiful architecture and friendly attitude. Be amazed by the otherworldly Gardens by the Bay, taste the delicious local food and explore what else this Asian metropolis has to offer. It is also an ideal destination for all shopaholics with its countless shops selling literally everything you can think of.
Immerse yourself in Singapore
Available in iOS app | Android app | Website planner
Drag the 360° video to look around or move it.
Good to know
Gardens By the Bay is an intriguing ecological project with many features enhancing sustainability. The Supertrees are vertical garden-like constructions with over 200 species of plants growing on them. The conservatories consist of two glasshouses. The first one is the Cloud Forest with numerous plants from the tropical mountain regions and the world's tallest indoor waterfall. This conservatory is divided into nine parts, each one featuring different vegetation and minerals. The second one is the Flower Dome, which is the largest glasshouse in the world and it is full of colourful flowers from the Mediterranean and semi-arid regions.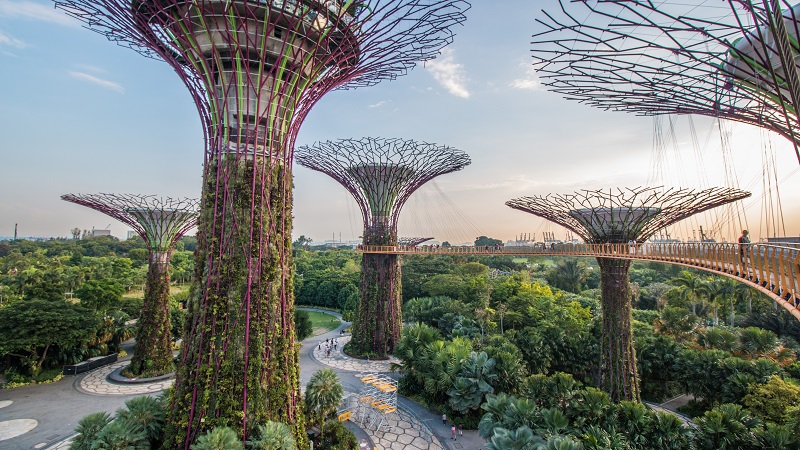 Where to eat
Telok Ayer Market, also known as Lau Pa Sat, is housed in a 19th-century octagonal building and it is one of the best places where to taste authentic Singaporean cuisine. If you're unsure what to choose, get Hainanese chicken rice, a local speciality. Although the market has been restored many times, it still retains its initial charm and looks. Apart from food, the market is also known for shoes, food and live music.
Drag the 360° video to look around or move it.
Give it a try
The Fountain of Wealth is full of symbolism. The ring of the fountain is a symbol of equality between all races and religions in Singapore. After sunset, this fountain lights up, live music starts playing and it hosts laser shows and laser message dedications. It's a lovely way how to spend an evening in Singapore with good music and an impressive light show.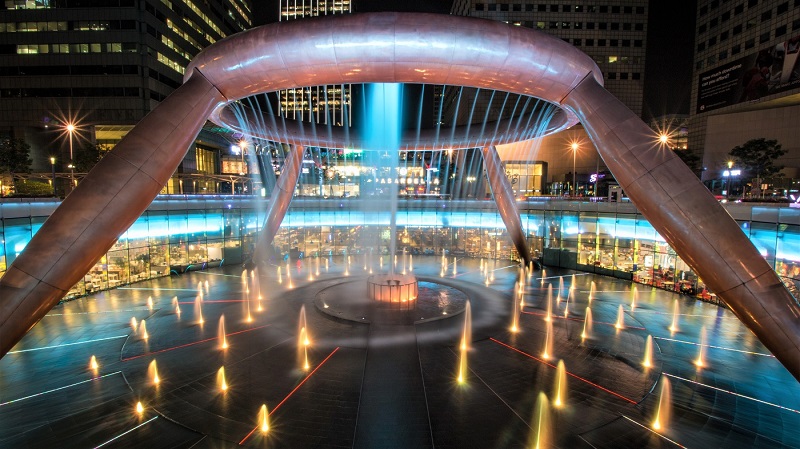 White Label planner for travel professionals
White Label Demo | B2B website
Sygic Travel White Label is a ready-made planner for itinerary planning that can be added to your website. It is available in 14 languages, contains information about 20 million tourist places and allows people to easily plan a trip or a vacation. The planner will bring you a higher customer loyalty and extra revenue. It is of use to travel guides, bloggers, agencies or even airlines or bus operators. Learn more.