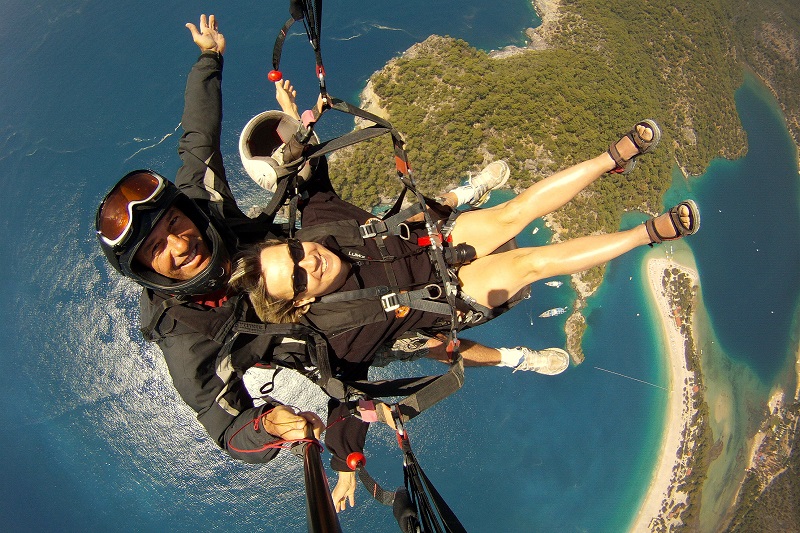 Enjoy the interview with Anita, a solo traveler from Latvia and check out her blog thesanetravel.com.
How would you describe yourself?
I am a mature, independent, wise and balanced career woman with a passion for photography and travel.
Why should people read your travel articles? Are you focused on something special?
My blog is all about giving inspiration for readers' own journeys, no matter how big or small. The aim of my blog is to give readers confidence about their ability to travel solo and independently. All my posts are filled with practical information and stunning photos for ideas of readers' future travels. I am focused on the visual side of traveling through my pictures and also on showing my experience of visiting places that are less known, like Vikos Gorge in Greece, Certosa di Pavia monastery in Italy near Milan, Rainbow mountains in China, among others.
Do you travel alone?
Yes, I mostly travel alone or together with one or two other people. I very much like independent travel where I am in charge of my travel itinerary.
What is your greatest personal accomplishment?
I don't think I have one. In general I like change and self-development and have done lot about it. I am proud of striving to be a better person all my life. "To strive and seek not to find and not to yield". /Alfred Lord Tennyson/
What is it you don't like about traveling?
Long haul flights can be boring. I would love to be teleported from place to place (joking).
If you had an unlimited travel budget for 24 hours, what would your itinerary look like?
Assuming that I could teleport myself to any place in the world, for a start it would be a safari in Serengeti, Tanzania with a hot air balloon ride included, followed by a dinner and a spa procedure in Four Seasons safari lodge Serengeti.
If you should decide today, which country would you pick for retirement? And why?
If I should decide today I would pick Malaysia for my retirement. I very much like Cameron Highlands there because of the cool and refreshing climate with about plus 22 degrees of Celsius all year around. I felt people are welcoming there, of diverse backgrounds and speaking good English. I also like the landscape and nature there. Malaysia is also rated high for affordable health care.
What is the most overrated country or location you've been to, and why?
From the places I have visited I felt Venice was the most overrated. Of course it's beautiful but there are so many awesome places in Italy and I don't understand how Venice is much better than the rest of Italy.
What is the most underestimated country or location you've been to, and why?
I very much liked the Philippines with its gorgeous nature, my favourite being the area around Coron. I understand the Philippines is getting much fewer tourists than Indonesia or Thailand, for example, and it feels unfair to me. I also think that my home country Latvia is underestimated. It has so much to offer with Riga being a world's Art Nouveau capital, with the Baltic sea with white sand beaches, awesome Kuldiga, Cesis and Liepaja cities, beautiful nature and woods and hundreds of renovated manor houses.
Thank you Anita!
Simona from Sygic Travel
Sygic Travel has been helping people plan travel itineraries since 2011. Millions of people all over the world use their web planner as well as their iOS and Android apps.