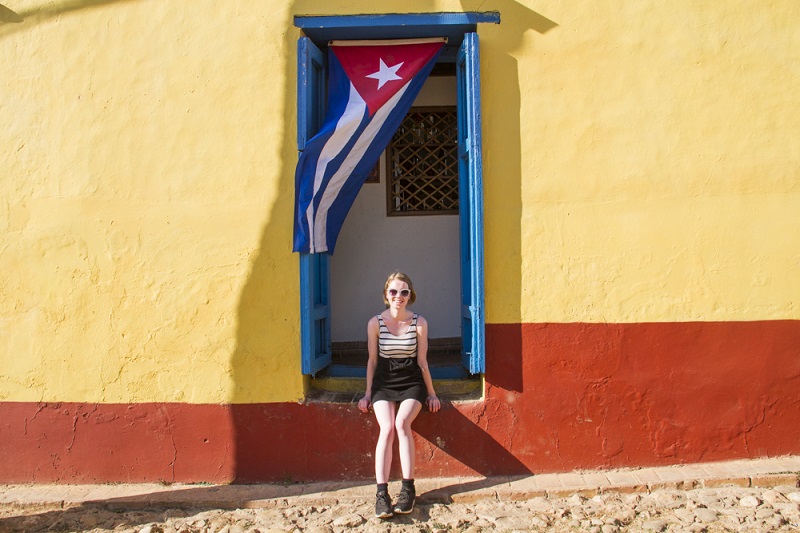 "I am very organised and like to be prepared for everything. I do a lot of research before I travel and make a clear itinerary and list of things I want to do and see. That doesn't mean I can not change plans or do something not planned. I often change plans when I get valuable tips from locals. I am very impatient and want to do and see as much as possible, I also hate waiting."
Vibeke, a travel blogger and a photographer from Norway, is sharing her story with trip and holiday planner Sygic Travel. Check out her blog The Viking Abroad.
What was the moment you decided to become a traveler?
I decided to become a traveller after travelling to Egypt in 2010 with my High School class. That trip was a wake up call and showed how different Egypt is compared to Norway. I got interested to explore different cultures and wanted to experience the life in different countries.
What is your greatest personal accomplishment?
My greatest accomplishment was moving to Australia when I was 20 years old to study photojournalism for 3 years. I graduated in 2014 and moved to Ecuador a month later.
What do you love the most about traveling?
I love meeting new people and see differences and similarities between my culture and their culture.
What is it you don't like about traveling?
Getting sick. I have struggled with parasites while travelling and it is not fun at all. I also don't like all the waiting that is related to travelling.
Where do you currently live?
I live in Quito the capital of Ecuador at the moment.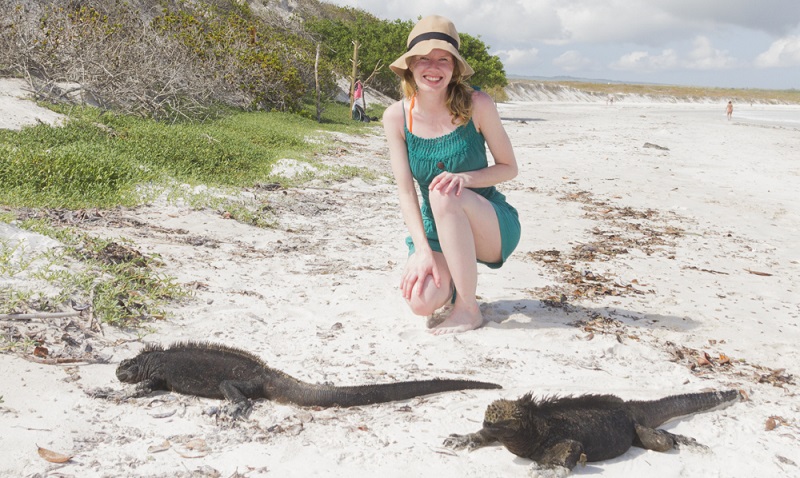 What is the best way to experience a culture of your home country Norway?
The best way is to travel independently for a long period of time. In Norway, you can camp pretty much everywhere in the nature because everybody "owns" it. It is incredibly safe, so hitchhiking and couchsurfing is not really a problem.
What are the five things you can't travel without?
Camera, phone, water bottle, earplugs and sunglasses.
Camera because I love taking photos and I want to save the memories. Phone because I am very addicted to it and need to be connected with the "world." Water bottle because I drink a lot of water, especially in heat. Ear Plugs because I wake up very easily and need complete silence to sleep. Sunglasses because my eyes are sensitive to such bright light, especially in places like Ecuador and Australia.
Which destinations are at the top of your bucket list right now?
Right now I want to travel more in South America like Cartagena in Colombia, Buenos Aires in Argentina and Patagonia in Chile/Argentina. One of the reasons is because Cartagena and Buenos Aires seem very colourful and interesting. I love visiting colourful places. I also want to visit Patagonia because it would be fascinating to see snow on the other side of the world and it is seems like a very interesting natural formation.
What apps or websites do you use for traveling (maps, itineraries, guides, accommodation, navigation, tours...)?
I do a lot of research on Pinterest before I travel anywhere, I believe in tips given by normal people. I also use Tripadvisor and Booking.com for accommodation. I mostly use Google maps for navigation. I have also started using Sygic Travel for planning my trips and itinerary.
If you had an unlimited travel budget for 24 hours, what would your itinerary look like?
I would probably do as much extreme and expensive activities as possible. It depends where. Queenstown in New Zealand could be amazing for that opportunity. I would start the day with a sunrise trip in a private jet and then do a ledge bungy jump and eat at Queenstown skyline Gondola and do a wine tour in the Otago region in the afternoon. The next day I would try the Nevis swing and do a 4WD lord of the rings tour and end day with a skydive.
If you should decide today, which country would you pick for retirement?
Maybe Australia. It is hot and it is one of the best places to live in in the world. I would love to live near the ocean when I retire.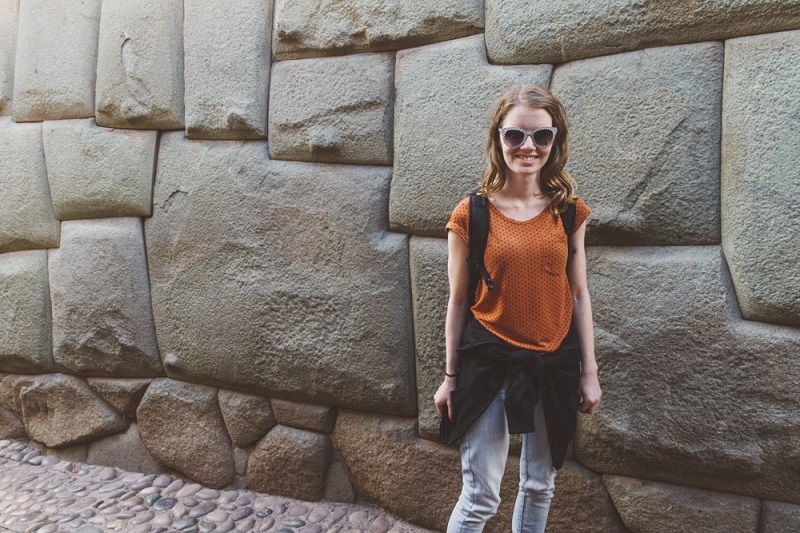 What is the most overrated country or location you've been to?
Maybe London. I was really disappointed when I visited London. It was quite boring to be honest. I thought the monuments would be more impressive and I think the city as a whole was quite dull colourless.
What is the most underestimated country or location you've been to?
Maybe Ecuador. People know about The Galapagos Islands, but not everyone knows it is a part of Ecuador. It is also a lot more to see in Ecuador to be such a small country. There are incredible volcanoes to climb in the in the Andes, you can see so many unique orchid-species in the cloud forest, the Ecuadorian Amazon is also one of the most biodiverse places in the world.
Thank you Vibeke!
Simona from Sygic Travel
Sygic Travel has been helping people plan travel itineraries since 2011. Millions of people all over the world use their web planner as well as their iOS and Android apps.