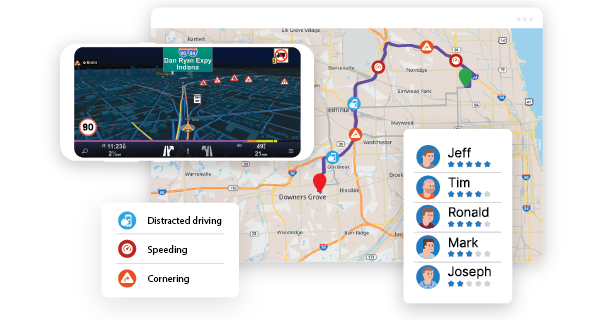 Driver scoring
Create driver scoreboards without costly hardware implementation. Sygic Professional Navigation can be used to collect and analyze driving style data, accessible through a web API, enabling fleets to devise effective driver safety programs.
Speed Cameras Database
If the driver exceeds the speed limit while approaching a fixed speed camera, Sygic Professional Navigation alerts the driver and indicates the speed limit.
The feature is also available in online mode, where it constantly updates the driver about new mobile camera locations and warns him or her whenever a new speed trap appears on the route.
Requires a network connection.
This service is forbidden in certain countries.
Preferred Right Turn
Preferred Right Turn off
Preferred Right Turn On
The preferred right turn (left in countries and territories with left-hand traffic) functionality avoids time-consuming and dangerous left turns at intersections against incoming traffic.
Reach the Destination on the Right Side of the Road
Reach a destination in the opposite direction
Reach a destination on the right side
When specifying a house number while inputting a destination, the navigation can calculate the route in order to allow the driver to reach the destination on the right side of the road.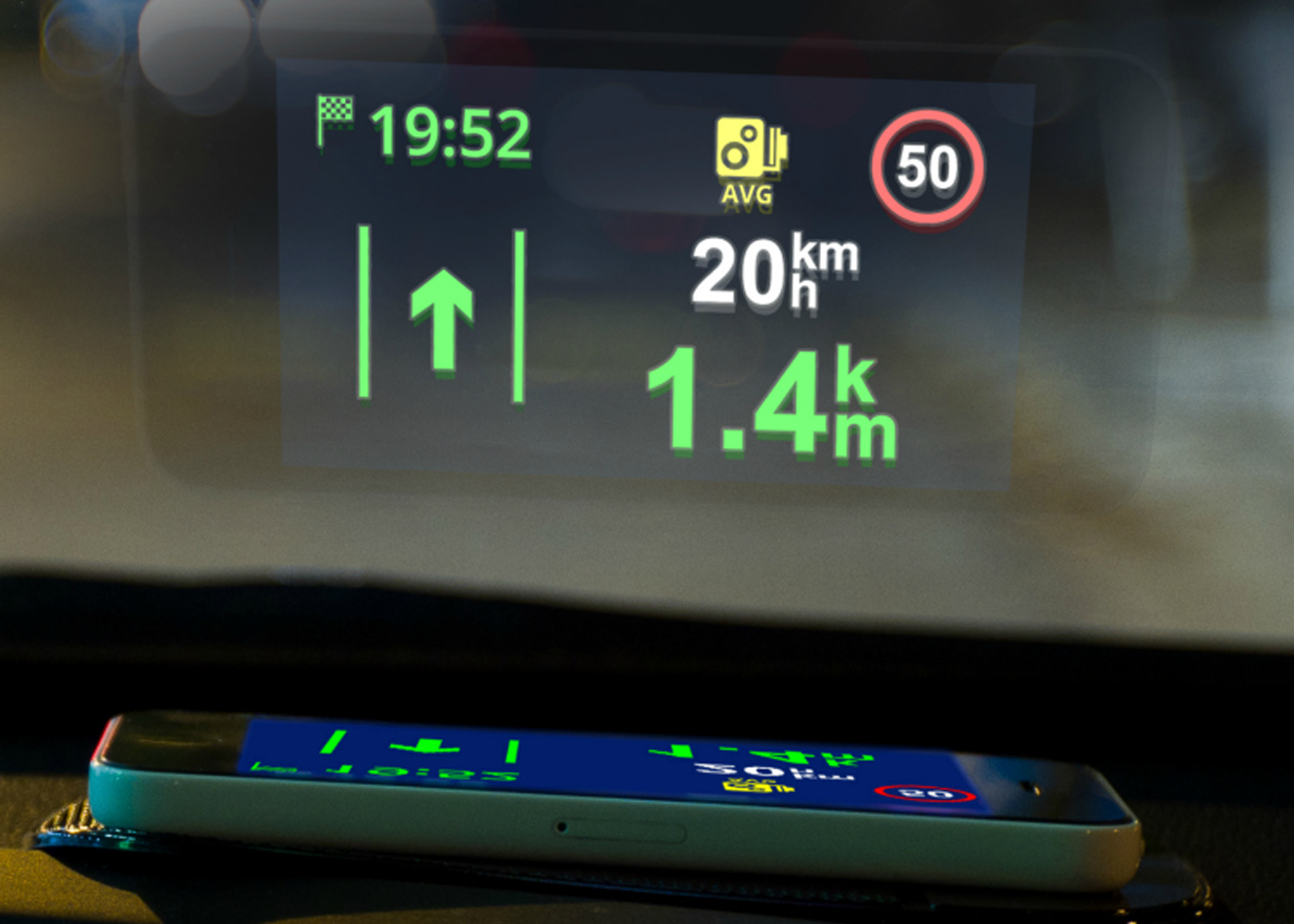 HUD Interface
Allows vehicle hardware producers to bring the navigation interface into the driver's line of sight by linking directly with the navigation functions, and projecting the route information onto a built-in screen on the dashboard or other display systems.
Screensaver
Enables a screensaver mode that turns off the navigation screen on highways to reduce battery drain.
The navigation screen reappears 5 km before the next turn or can be reactivated by a simple tap on the screen.
Night Mode
When driving at night, Sygic Professional Navigation Night mode turns on automatically to preserve night vision while driving.
Let's Talk
Need a quote?
Want to try out the solution?
Need expert guidance?
Fill out this form, and we'll get back to you as soon as we can.
Not here for business?
Hop into our Support Center.