Electric Vehicle Mode
Sygic GPS Navigation is the world's first navigation app with integrated charging stations and payments. Charging points database, charging stalls availability, navigation, and integrated service payments in one single app. This simple and seamless charging experience is available to every Sygic user for free.

Along with the higher price of electric vehicles (EV), the top reason why most drivers are still skeptical about electric vehicles is the fear of running out of power, the range anxiety. There are new EV chargers every week, but they are still not nearly as common, reliable, or quick as petrol stations. Charging is sometimes slow, and usually you don't know for sure if chargers will be available when you arrive at the location. This causes anxiety about being able to reach the destination. But Sygic is here to help.
We believe that most of these problems can be solved by providing the driver with comprehensive information regarding the compatibility and availability of charging points.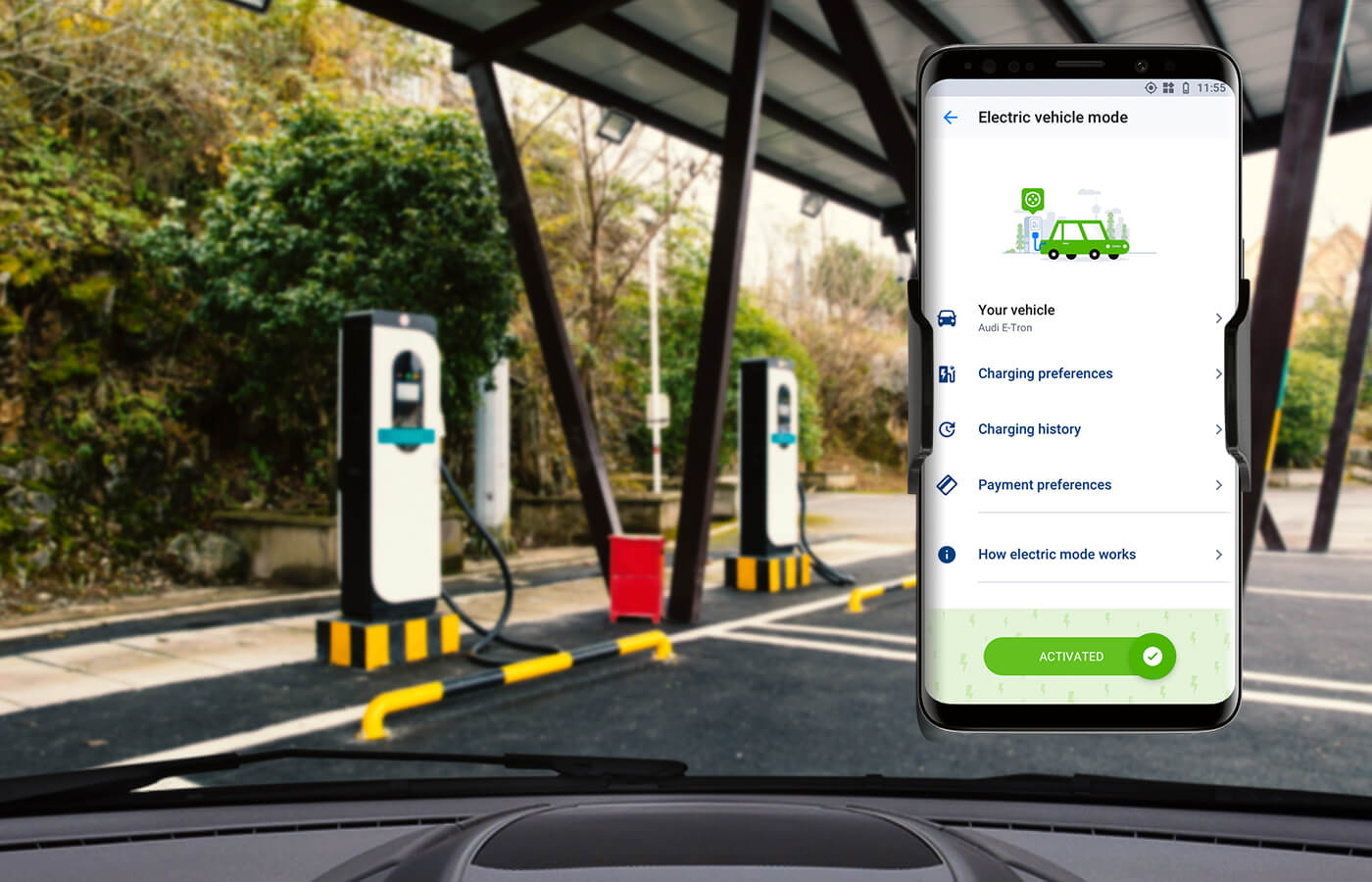 Sygic GPS Navigation offers information about pricing, what types of connectors are available at a given location, how powerful they are, and their availability. The app includes over 530 000 charging points in Europe with the possibility to pay directly via the application. We are continually working on extending the coverage to even more countries, so stay tuned for more information.
Sygic also gives you the option to check if charging points are occupied, so finding a place to top off your electric car's battery quickly will be much easier. This is especially helpful when driving long distances to unknown places.
EV Mode features:
extensive database of more than 530 000 charging points across all Europe
detailed information about each charging station
information about charger availability
notification when charging is complete
payment for the service directly in the app
extensive database of electric and plug-in hybrid cars

Driving with EV Mode is very simple. You start by adding your car in the settings. You can choose from a comprehensive database of electric and plug-in hybrid cars with predefined specifications, including battery and charging capacity, average consumption, and connector type. You can also adjust every parameter based on your real-life experience.
Then you set up your charging preferences and payment method, and you are ready to go.
You can search for compatible charging points nearby. The app will show you the most suitable charging stations for your car.
Tap on a charging station to view detailed information about the station: availability, chargers and connectors, price, availability, opening hours and contact information.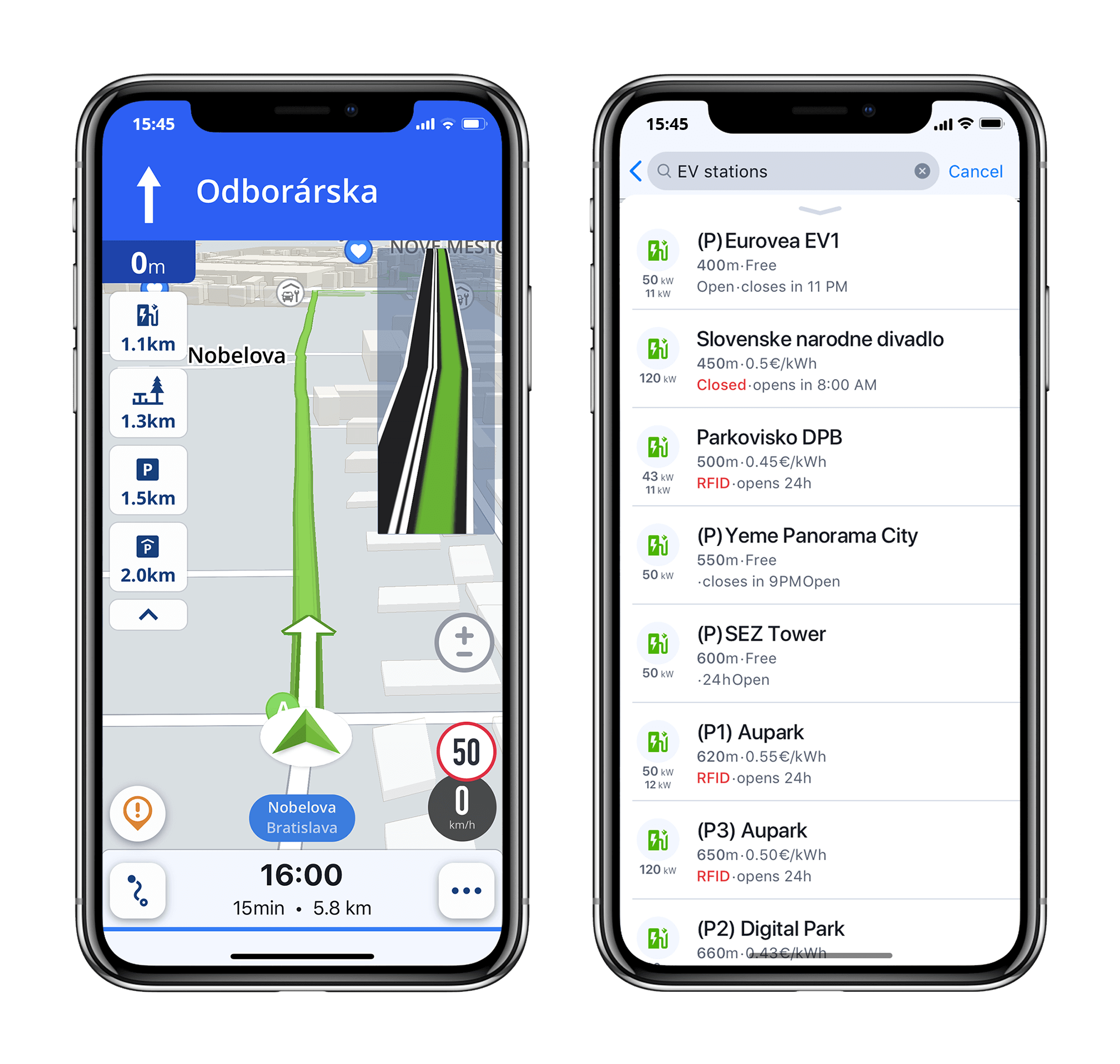 Add a charging point as a waypoint to your route, check if it has a free spot and navigate there.
Sygic also offers you the option to plan charging ahead on long-distance trips. When you are setting up your route, just tap on Plan charging along the route and recommended charging stations will appear along your route based on your car and charging preferences. Tap on the charging station that suits you best to add it to your route.
When you arrive, select a payment method, and start charging. You don't have to watch your car while charging; the app will give you a heads up when the battery level reaches 80% and 100%.
Pay for the service right away in the Sygic app.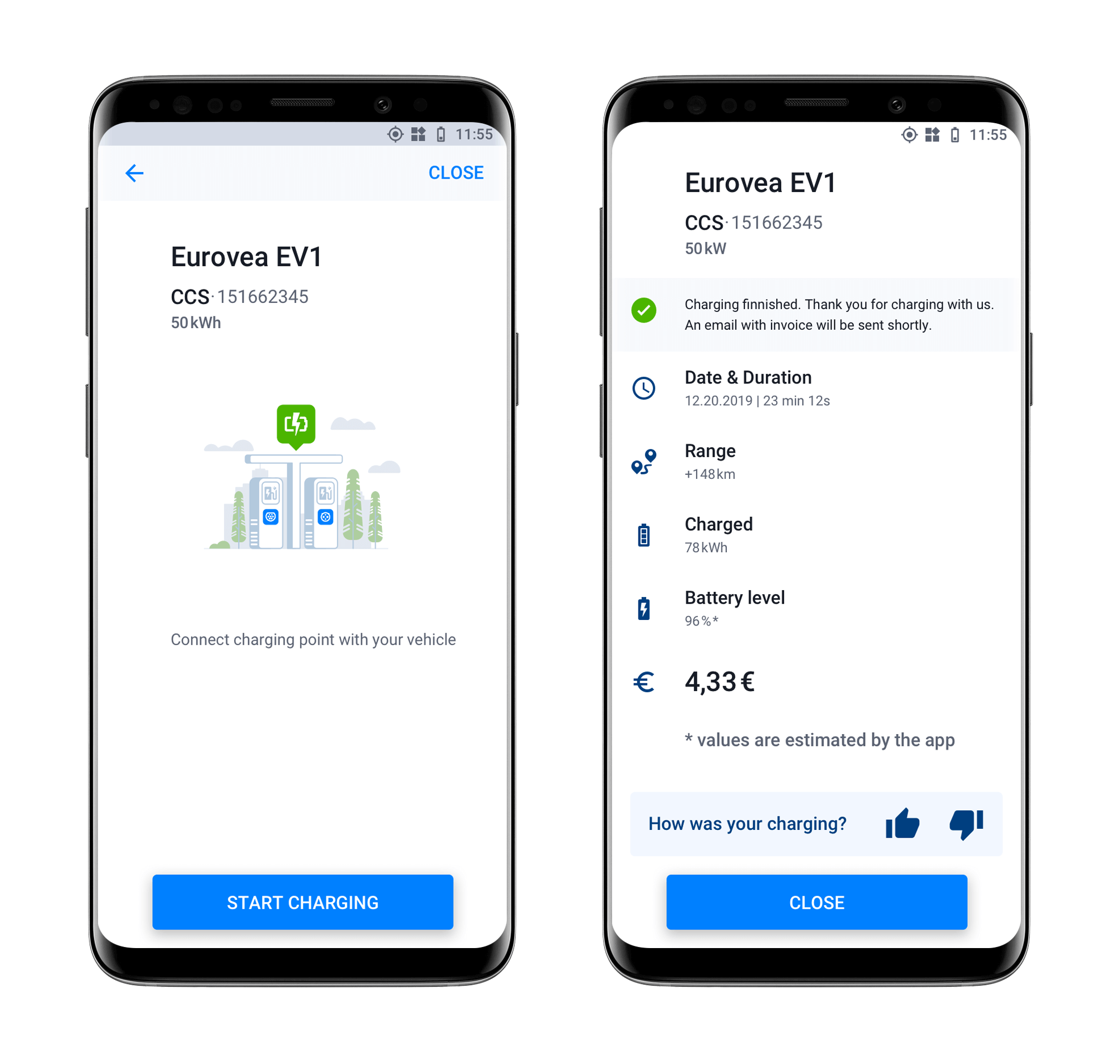 For detailed information on how to use EV Mode, please visit our help center.
Please note that you need an internet connection to see the information about charging points availability and to charge your car via the Sygic app.
EV Mode is available for free in Sygic GPS Navigation for iOS and Android, version 18.6 or higher.