2017 has been a busy year for us at Sygic; we are thrilled that we have managed to bring you many improvements this year. As the year comes to an end, it is the right time to reflect on what we have accomplished during the past 12 months.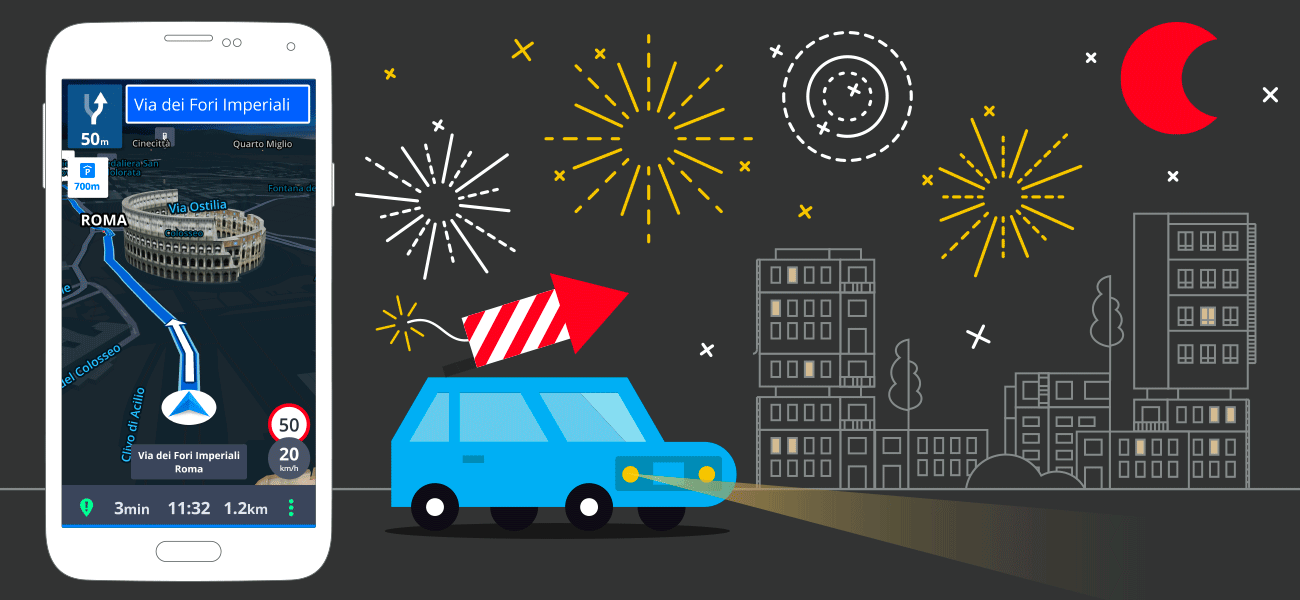 We're constantly working to grow and to improve our navigation application. Let's have a look at what happened in 2017.
New search
The improved full-text search helps you find anything much faster. Now it's easier to enter an address or simply find the nearest coffee shop.
Real View Navigation
Our latest feature provides users a unique way to navigate the world. This Augmented Reality feature allows you to see the road even when you are looking at the navigation on your device. Real View Navigation uses your phone's camera to display the navigation instructions over the view from your car.
Bigger Traffic coverage
Nobody wants to get stuck in a traffic jam. We expanded our Traffic coverage so that you can escape the traffic in more countries. You can find the complete list of countries covered by our Traffic service here.
Free map updates
We bring you free map updates several times per year so that you can always rely on Sygic GPS Navigation.
200 million drivers
There are over 200 million Sygic users out there, and we're very excited to see our community growing. Thank you for driving with us, we will continue to learn and to make the app better for you.
2017 was amazing, but we have lots of plans in store for 2018, so stay tuned. We look forward to bringing you great new functionality next year.
Here's to a fantastic 2018!