The built-in navigation in most cars are bundled inexpensive packages, with limited license validity, outdated user experience, no online features that include traffic information, and outdated maps. Sygic GPS Navigation, developed by European company Sygic can be easily connected to the infotainment system via MirrorLink, bringing an Android mobile app experience to the car's big screen.
Without a doubt, the safest way that you can operate your navigation is from the built-in screen in your car. It is tailored to fit into the car's interior, so you can control it and not lose sight of the road in front of you.
There are also several other reasons why you should consider using Sygic GPS Navigation as your primary navigation in your car's infotainment system.
1. Price
In many car models. you have to pay extra for built-in navigation software and the price usually starts at EUR 500. In addition, the map and the overall software experience are often as old as your car model. If you want to update maps, it is a.) too complicated to do it manually; b.) you have to visit the official car dealer that can charge you for updating or c.) the updates are only guaranteed for a limited time.
Your Volkswagen, SEAT, Skoda, Peugeot, or Citroen supports Mirrorlink and allows you to connect Sygic GPS Navigation directly to the infotainment system for less than EUR 50. For that price, you will not only gain access to a lifetime of free map updates, but also benefit from app updates with regular enhancements and new features several times per year. The maps also work without an Internet connection and have a beautiful and up-to-date design.
2. User experience
The user experience in most built-in navigation software is outdated and doesn't reflect the current trends. For most users, it is too complicated to operate, and it definitely takes some time to get used to it. Not to mention that you can control the navigation only in your car.
Via MirrorLink, Sygic GPS Navigation brings you the mobile app experience to your car's built-in screen. The controls are intuitive and easy to understand. Updates of the app and offline maps are automatic, so you can be sure that each time you are headed to work or out on a trip you will not be surprised by a road closure. Moreover, you can set up the route while drinking your coffee at home, then just connect your phone to the infotainment system in your Volkswagen, SEAT, Skoda, Peugeot, or Citroen and hit the road.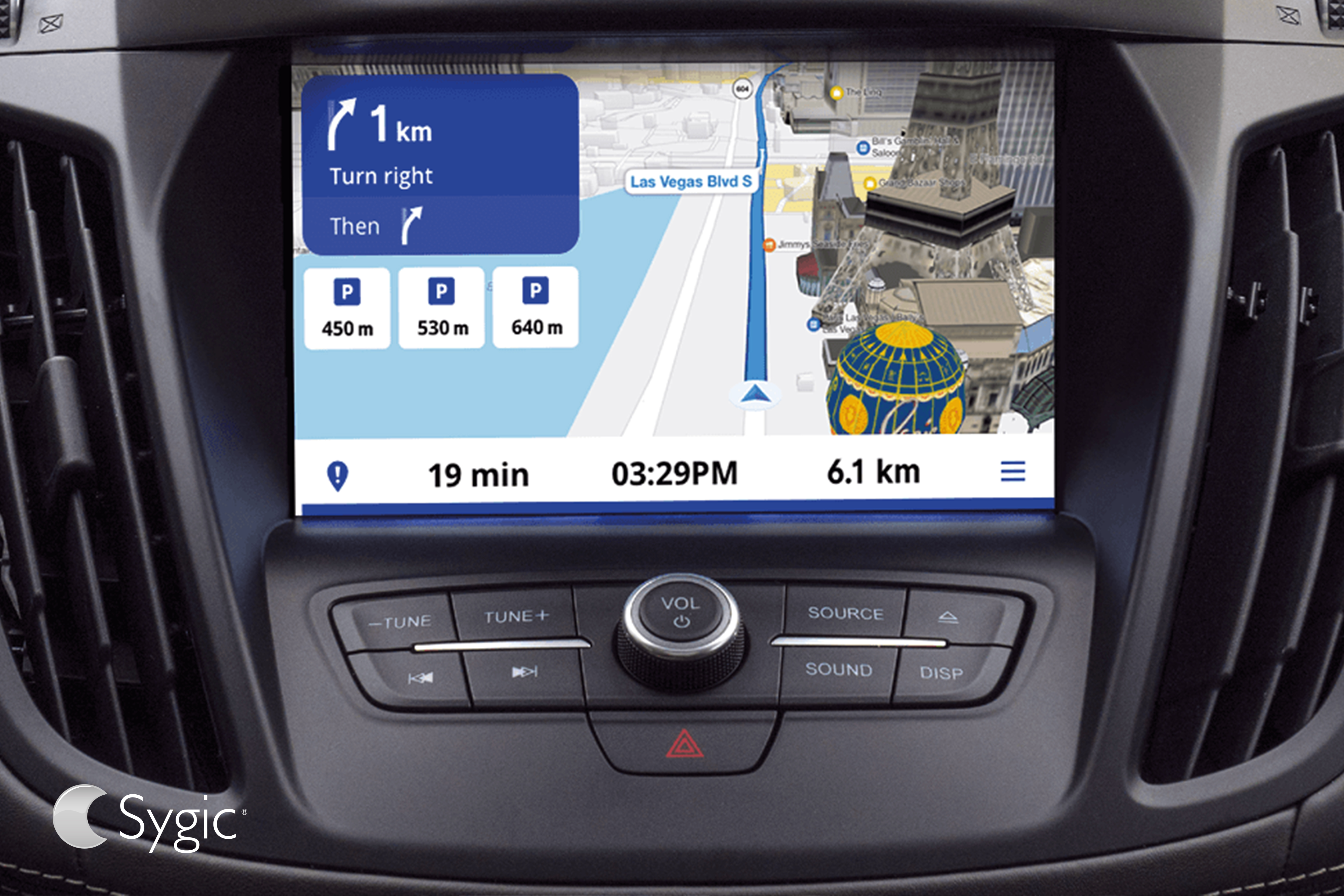 3. Online features
Even in this connected world, most cars are lacking satisfactory online services, including traffic, police radars, and current speed limits.
In Sygic GPS Navigation, maps work offline, but you have access to the latest traffic information from hundreds of millions of users updated every 2 minutes. You also don't have to worry about the speed limits or police radars. You can see them in advance as part of the route in the navigation and adjust your speed accordingly.
4. Lifetime free maps updates
Updating the built-in navigation in your car might be a difficult job. If you can do the update manually, it is often too complicated and time-consuming. If it is done in the car service, it might be connected to additional charges and is not done on a regular basis. The validity of the update service can also be limited.
The maps in Sygic GPS Navigation are updated free for life, automatically, and with your minimum interaction needed. When connected to the large screen in your car via MirrorLink, you don't have to worry about unexpected changes while en route anymore.
5. Add-ons
Most factory navigation software is static. This means that, during their lifetime, you shouldn't expect any significant updates adding new features or innovative enhancements.
Sygic GPS Navigation literally brings the mobile app experience to the dashboard of your Volkswagen, SEAT, Skoda, Peugeot, or Citroen. It is a dynamic app with a dedicated team constantly adding new features and add-ons, including Dashcam, Cockpit, Voice Control, and Head-Up display.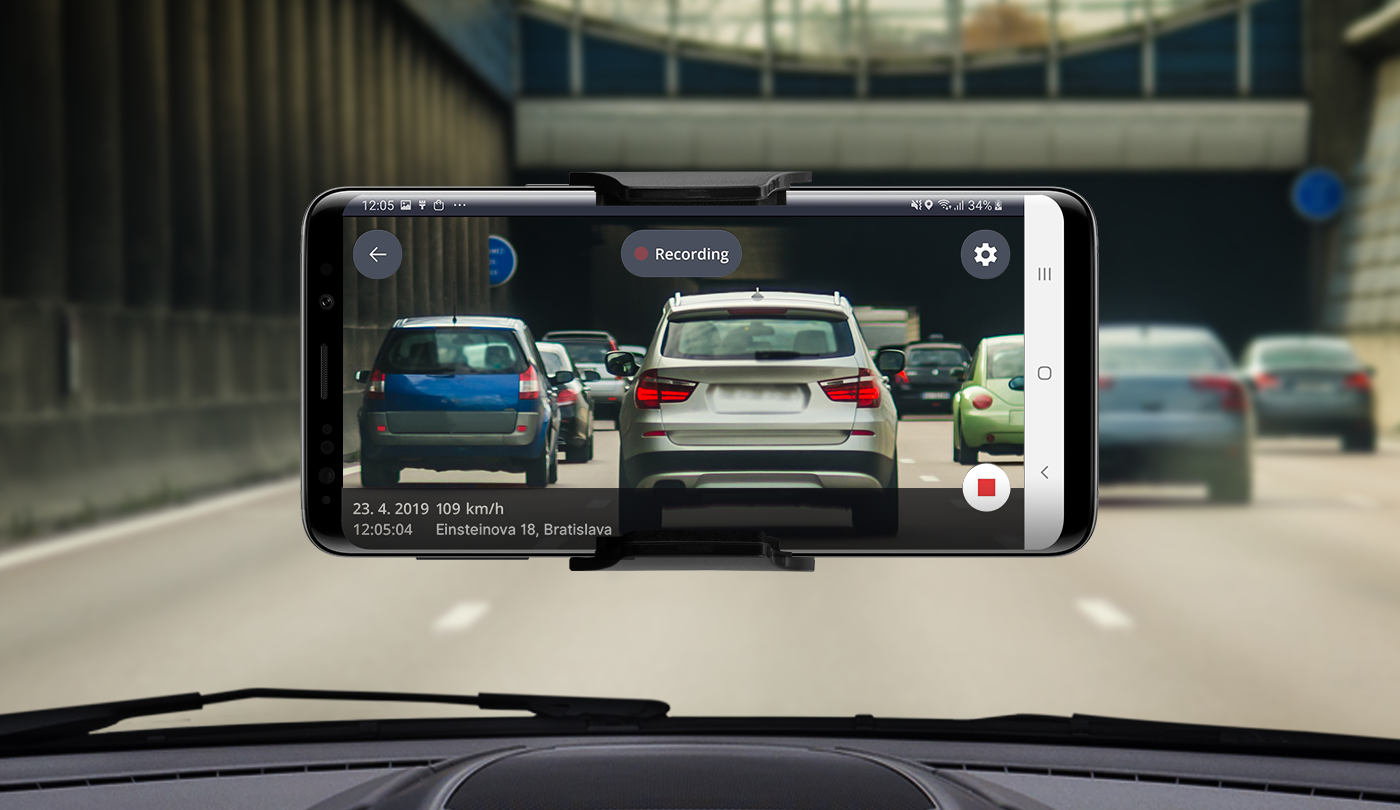 6. One navigation experience
The more cars you use, the more built-in navigation systems you have to learn to operate. Each has a specific user interface, design, controls, features, maps, and layout.
However, wherever your smartphone is and whatever car you drive, the same Sygic GPS Navigation will be with you. When connected via MirrorLink, it shows up in the same experience across all infotainment systems.
7. Design
Most car navigation systems are purpose-built. This means that they are more of a "work tool" than an all-around experience. The design often looks outdated, colors are faded, and the instructions are unclear.
In contrast, the design of Sygic GPS Navigation allows you to enjoy the full 3D premium looking maps with more than a thousand landmark buildings globally. Each piece of information you see is easy to understand and doesn't take your attention away from the road.
Download Sygic GPS Navigation for Android with MirrorLink for your Volkswagen, SEAT, Skoda, Peugeot, or Citroen and try it free with no commitment for 7 days.