Android Automotive OS
Android Automotive is an operating system and platform running Sygic GPS Navigation and other Android apps directly on the in-vehicle hardware. Drivers can enjoy easy touch control on their car screen and reliability thanks to offline maps with no mobile phone/ device or service needed.
Android Automotive OS (AAOS) is built into the new vehicles from Volvo, Polestar, Renault, Chevrolet, and GMC (find the up-to-date list of cars here), including their electric models. It enables drivers to use their car as an Android device, download Sygic directly via the car's Google Play Store, and keep it updated without using a phone or paying for service.
Sygic GPS Navigation features available on AAOS:
Offline maps with regular updates
Incidents on the route reported by other users.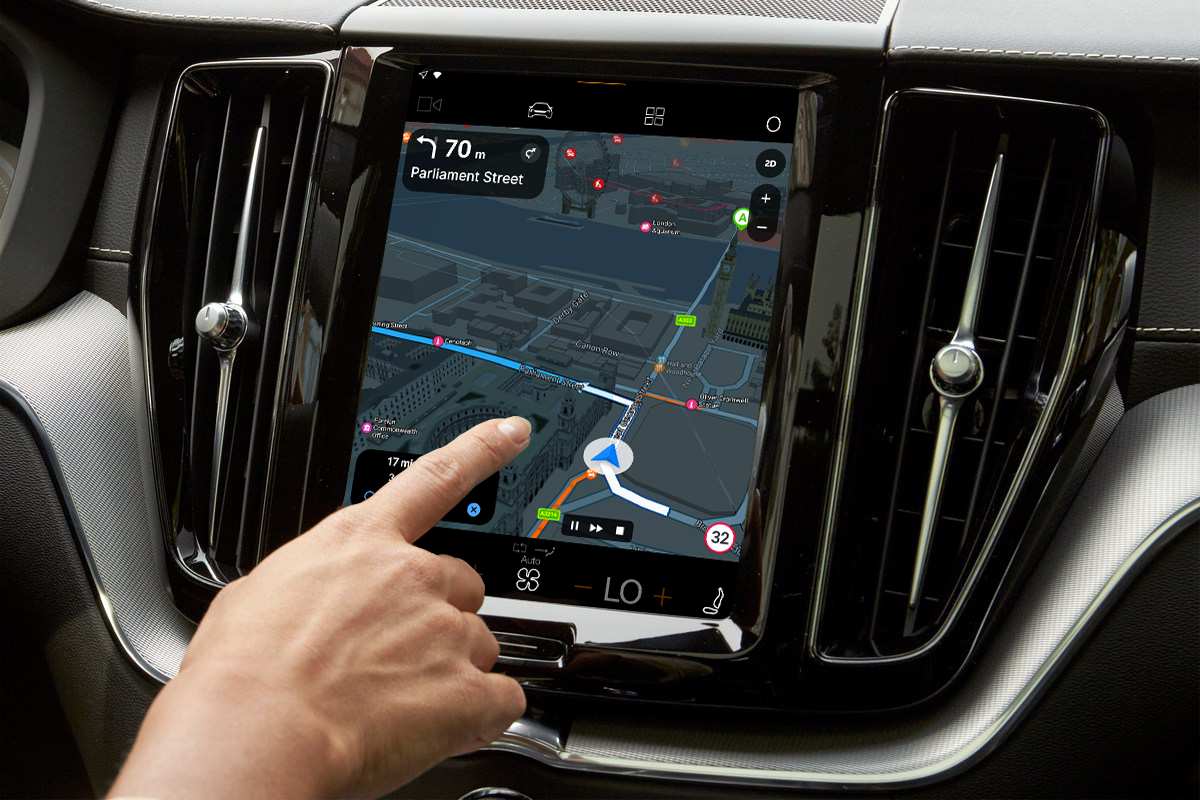 The navigation features (as users may know from a phone version of the app) and user interface functions (known from Android Auto) for AAOS will expand soon, depending on the availability of car API libraries for third parties provided by Google LLC.
How to get Sygic for Android Automotive OS:
Open Google Play Store on your car display and search for Sygic GPS Navigation
Download the app and maps you prefer
Use your mobile device to confirm your purchase of the subscription
Find the Sygic icon on your car screen and tap it.
Compared to Android Auto, AAOS is an independent platform with no connection between a mobile device and the car. Therefore, drivers need to download Sygic and purchase a separate license for AAOS in their vehicle. It is not transferrable to other devices.
The one-year subscription for AAOS is €49.99, including a worldwide license with a global map and traffic coverage and all of the updates released during the subscription period.
You can try the app with a free 14-day trial.