Head-up Display (HUD)
When driving with Sygic GPS Navigation at night, even a long-distance drive can be made much safer. Head-up Display projects specially optimized navigation instructions onto the car´s windshield, so you will never have to take your eyes off the road.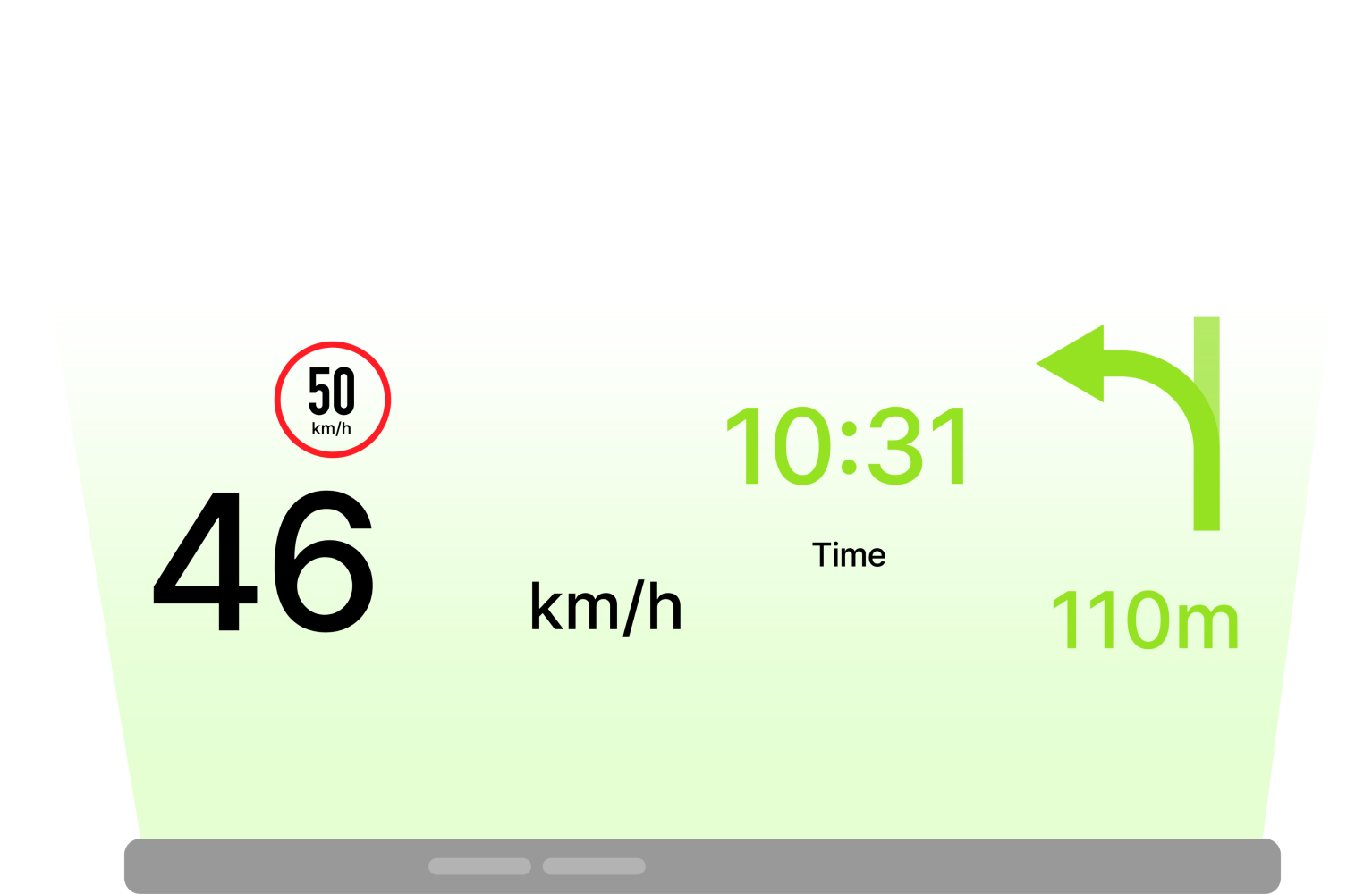 You will see all navigation instructions projected directly into your line of sight. Head-up Display (HUD) allows you to process instructions faster and keep your attention on the road. This safety feature projects all important information, such as turn indicator arrows, distance to the next turn, your current speed and speed limit. Warnings for speed cameras and estimated time of arrival are also displayed. And the best thing is: you don´t need to spend money on any additional expensive device, you just need your smartphone and Head-up Display.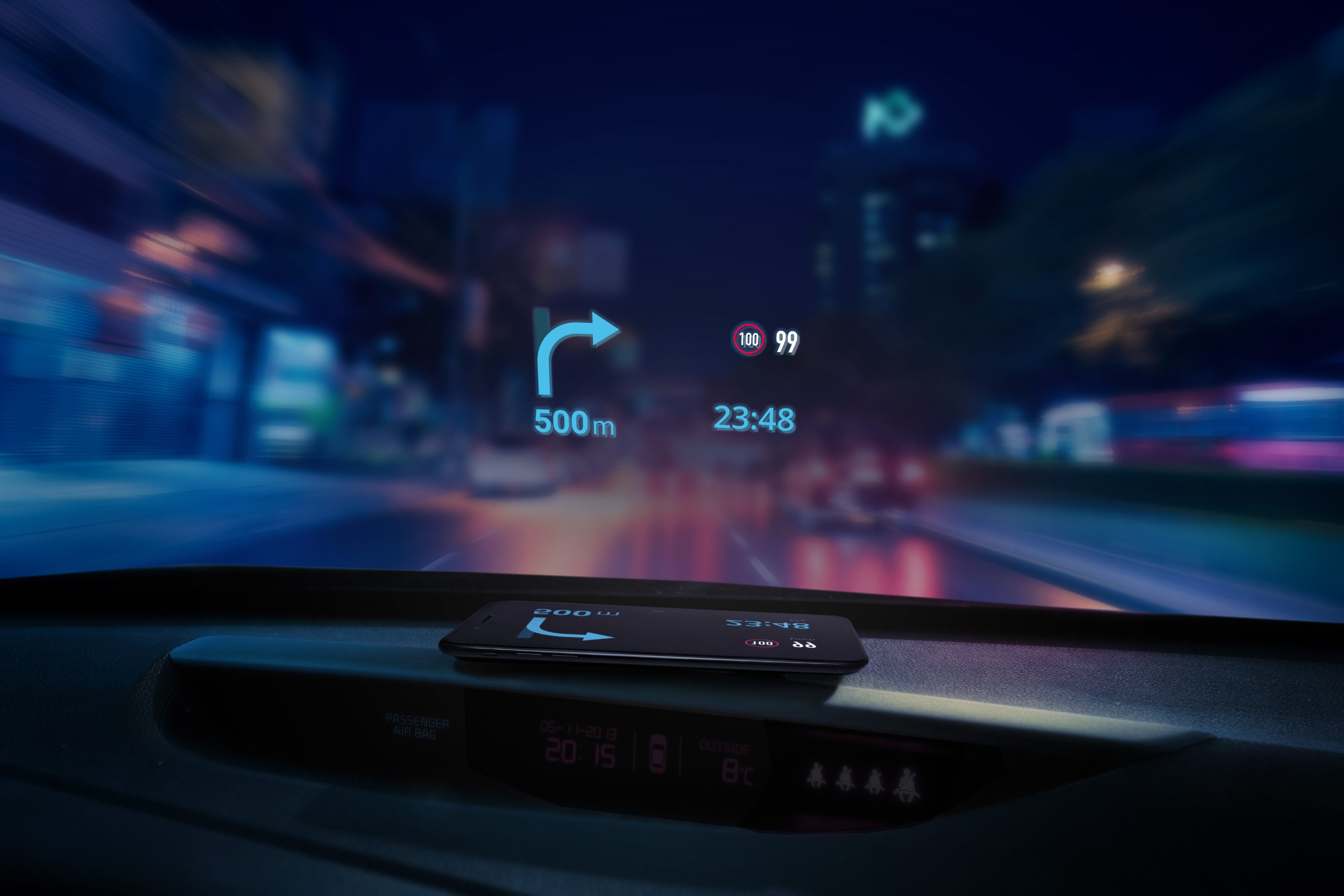 Head-up Display will help relieve eye strain as you won't be blinded by the white screen at night.
Head-up Display is also fully customizable. You can modify the layout of the navigation elements, and you can also edit the colors of the Head-up Display to match your car's interior or your mood.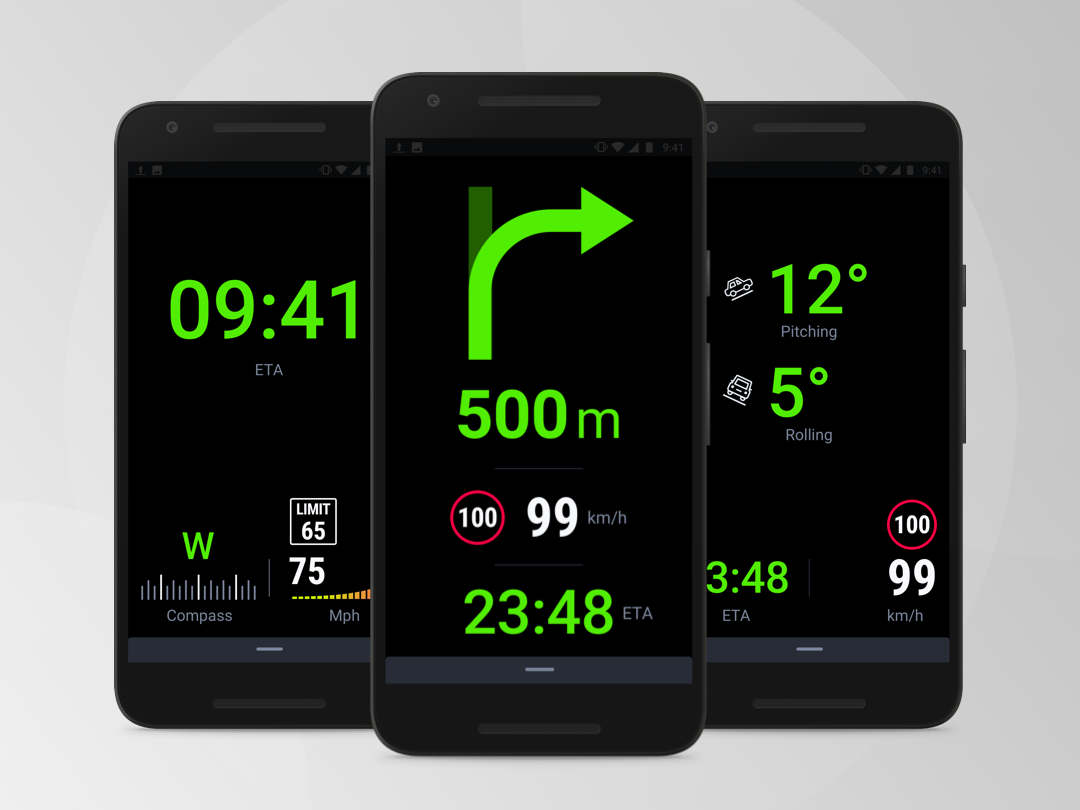 How to launch Head-up Display
Plan your route and tap on the HUD icon in the Quick menu to launch the Head-up Display.
Once the Head-up Display is running, please tap on the screen. Options to return to normal navigation and to flip the Head-up Display to mirror image will appear. Flipping the Head-up Display to mirror image is necessary to see it correctly when it's reflected on the windshield.
Flip the Head-up Display and place your device under the windshield. You can change how high on the windshield the Head-up Display appears by adjusting the distance of the device from the windshield. If you don´t have enough contrast to see the navigation instructions clearly, simply increase brightness on your smartphone.
Watch the video to see the Head-up Display in action:
HUD displays all the most important information:
turn arrows
distance to the next turn
current speed and speed limit
speed cameras
estimated time of arrival
Please update your app to version 18.4 or higher to make sure you're using the latest version of Head-up Display.
Head-up Display is a part of our Premium+ subscription.
Visit Sygic Store on your device to check out our latest offer.
Download Sygic GPS Navigation for Android or iPhone & iPad.