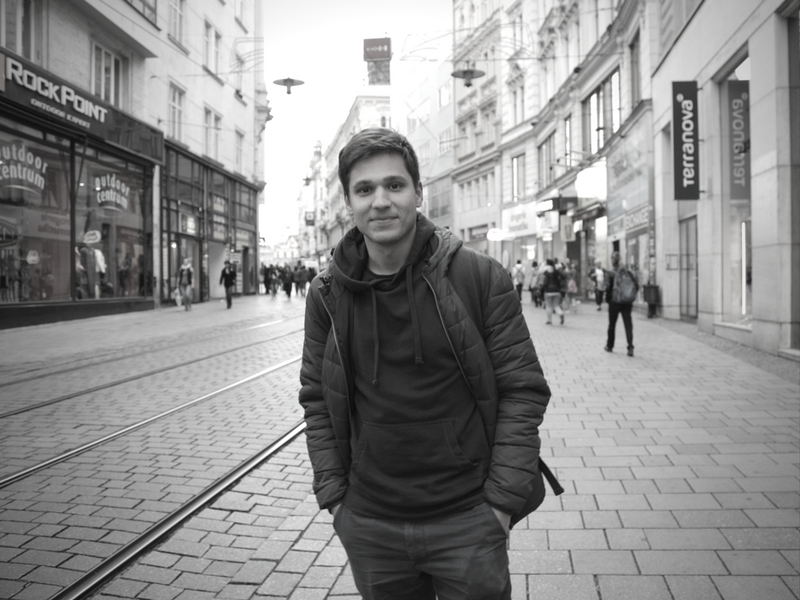 I came across Pavlo's work a few weeks ago. When I was checking the Twitter feed of Sygic Travel, I saw this picture of Český Krumlov, a city from my home country the Czech Republic. When I opened Pavlo's profile, I found out that he is a travel blogger from Ukraine who focuses on Central Europe, posts very nice pictures and contributes to Lonely Planet and CNN Travel. We've exchanged a few tweets and three days later we were chatting and drinking cappuccinos in Café Momenta at Zelný Market in Brno.
It seems like Twitter works out the best for you?
Yeah. Twitter is the main platform for me. I find it the most effective for what I do. It just works for every kind of content I have. Retweets and hashtags are a very powerful tool for a bigger exposure. Time after time I cooperate with the tourism offices around Central Europe, for example Visit Czech Republic.
How many times a day do you tweet?
Three months ago I was posting about 10 tweets per day. It was a crazy schedule but it worked, my audience was growing. Later on, I decided to slow down a bit and today I'm posting five to six posts per day. On Instagram I post one picture every two days. But when I am traveling, I usually create a lot of insta stories.
What is the best timing for you?
Timing is very important. My followers are mostly online from 7 pm until 10 pm. That's the busiest time. Majority of my followers come from the UK but also from the United States, Germany and Central European countries.
Do you think you get more retweets because you work for Lonely Planet or CNN?
No no no, I don't think people pay attention to it that much. Travel offices need content, Twitter users like to find out about new beautiful places. I am there to supply everybody with the beauty of Central Europe and tips on how to enjoy it.
What does it mean to be a freelancer?
Main advantage of freelancing for me is freedom. You work at your own pace and it is extremely important for me. As for the financial side, I am getting paid for my articles, but not for my blog. I develop it as a portfolio of what I can do as a travel writer as well as I am trying to create the best resource for Central European travel online. The articles I write for Lonely Planet and CNN Travel are my sources of income. The first article I wrote for CNN was about Ukraine and it was the top 11 best places to visit in Ukraine. Eurovision Song Contest was taking place at that time in Kyiv and the editor contacted me regarding writing an article about Kyiv. Later on, I pitched an article about Lower Silesia region of Poland. That was my second article for CNN. It just works like this: I pitch something, they say okay and we have an agreement. But for Lonely Planet it's a bit different. I am a Lonely Planet Local. I get monthly tasks related to Kyiv, where I live. I write about restaurants, I work with databases, I update content and write articles about the city.
Is it expected from you to eat in local restaurants when you write reviews for them?
Since I am a local I have already been to the majority of restaurants. But of course I do actually visit the places new and old. I eat and I drink there.
How do you go about your research before you hit the road?
I use Google Maps for basically everything and I also read other bloggers' posts. Since I speak the majority of languages used here in Central Europe, except for Hungarian, I can understand what local bloggers write. I always check what they say about the city I am about to visit, what interesting places they recommend, which restaurants or bars are good and so on.
Do you think it's better to read local bloggers?
I think yes 'cause locals know best their local stuff. They live in the city and can share the best things to see, the best places to go to. I prefer those who focus on something specific, either it's just Croatia or just France or just Paris. I like that.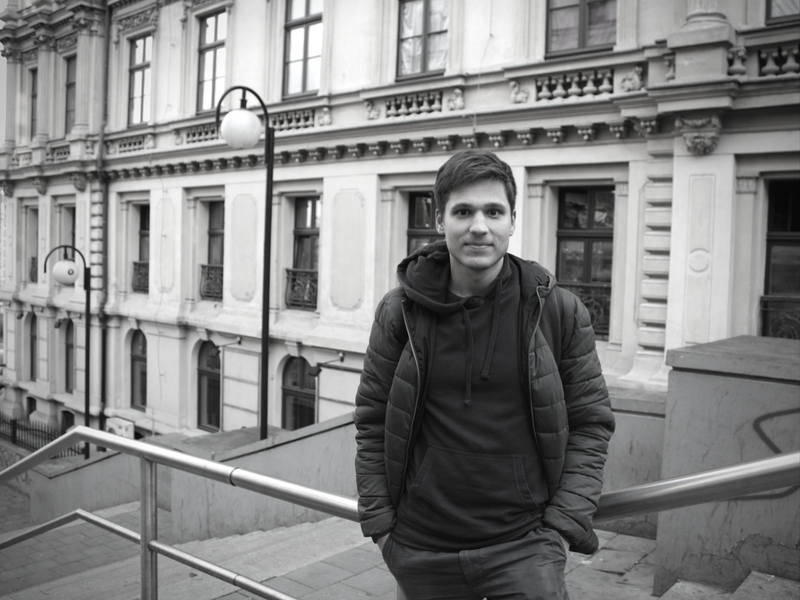 Do you have a favourite traveler?
For me the best one is Anthony Bourdain. I think he might be the coolest traveler in the world. He travels 300 days in a year and he delivers very good content. To me he's the ideal type of a traveler. I like the way he presents the places he visits. It's very original. His TV show is very entertaining.
What do you think is important for becoming a successful travel writer today?
The first thing is that you should focus on your audience. Who will read your content? Who will look at your pictures? Before I got focused on Central Europe, I had a travel blog about every destination I visited. But it just didn't work. It was too general. Then I started writing about Central Europe and I finally got my audience. Next important thing is to be active. You should be present on social media 24/7. Everyday when I wake up, I check all my feeds first, then I draft posts on Twitter, Instagram and Facebook. And I am consistent. I post every single day. If you don't do it, to the social media world you are dead. And finally the third advice I'd give is to deliver the high-quality content and constantly evolve.
When did you decide to become a travel writer?
Around 2014 I created my first wordpress website and I wrote an article about how to get from Kyiv to Krakow. That was my first article. Then I started studying the European Law in Belgium, in Bruges. By then I decided that I should somehow profit from my stay there, so I started traveling around and writing about it. I asked a few tourist offices if they could publish my articles about Bruges, Oslo and other cities, and that's how I started. But I never imagined that I could seriously earn money by writing or that I would write for Lonely Planet or CNN Travel one day. I was set to become either a lawyer or to work in the music business, because my other passion is music. I sing and I am also a songwriter. I wanted to work for Universal or Sony Music, but it didn't work out.
So here you are, a traveler.
Yes. I came back to Ukraine and figured out that I had to focus on a specific set of countries. That's how I picked Central Europe. I know it well and really love it. And I also think it's very underrated. So one of my main goals now is to promote the Central European destinations. There are parts of Central Europe that don't get any attention, for example Levoča in Slovakia. It's a UNESCO World Heritage Site. Levoča is an amazing city and not many people know it.
What is the most common misconception about being a travel writer?
People think that it's a super romantic job and you get paid when you go somewhere and that you simply enjoy yourself while looking around, checking out cool things. But it's not like that. When you visit a new city, you have to know exactly where you're gonna go, how you're gonna take pictures of it, where should you stand, where the sun will be at the time of your visit. It requires a lot of research. At least for me.
So what are you doing in Brno today?
I came here to collect some new material for my articles. In one hour I am leaving for Telč, then going to Třebíč, Kroměříž, back to Brno, from here to Krakow and then finally back home to Ukraine. I haven't been here before so it's great to explore the city. Brno is kind of a mixture of Prague and Bratislava. The architecture is very nice. I just can't stop taking pictures of all those buildings in Art nouveau and functionalist styles. Love it.
Thank you for the interview Pavlo.
Simona, trip and holiday planner Sygic Travel
Sygic Travel has been helping people plan travel itineraries since 2011. Millions of people all over the world use their web planner as well as their iOS and Android apps.