Mobile Speed Cameras
Sygic GPS Navigation will warn you when there is a mobile speed camera on your route. You will get an alert well in advance so that you can adjust your speed in time.

Up-to-the-minute information about mobile speed cameras will help you avoid costly speeding tickets. Our robust speed camera database with extensive coverage is updated in real time.
Additionally, the community of 5 million drivers reports thousands of additional mobile speed cameras and police checks every day.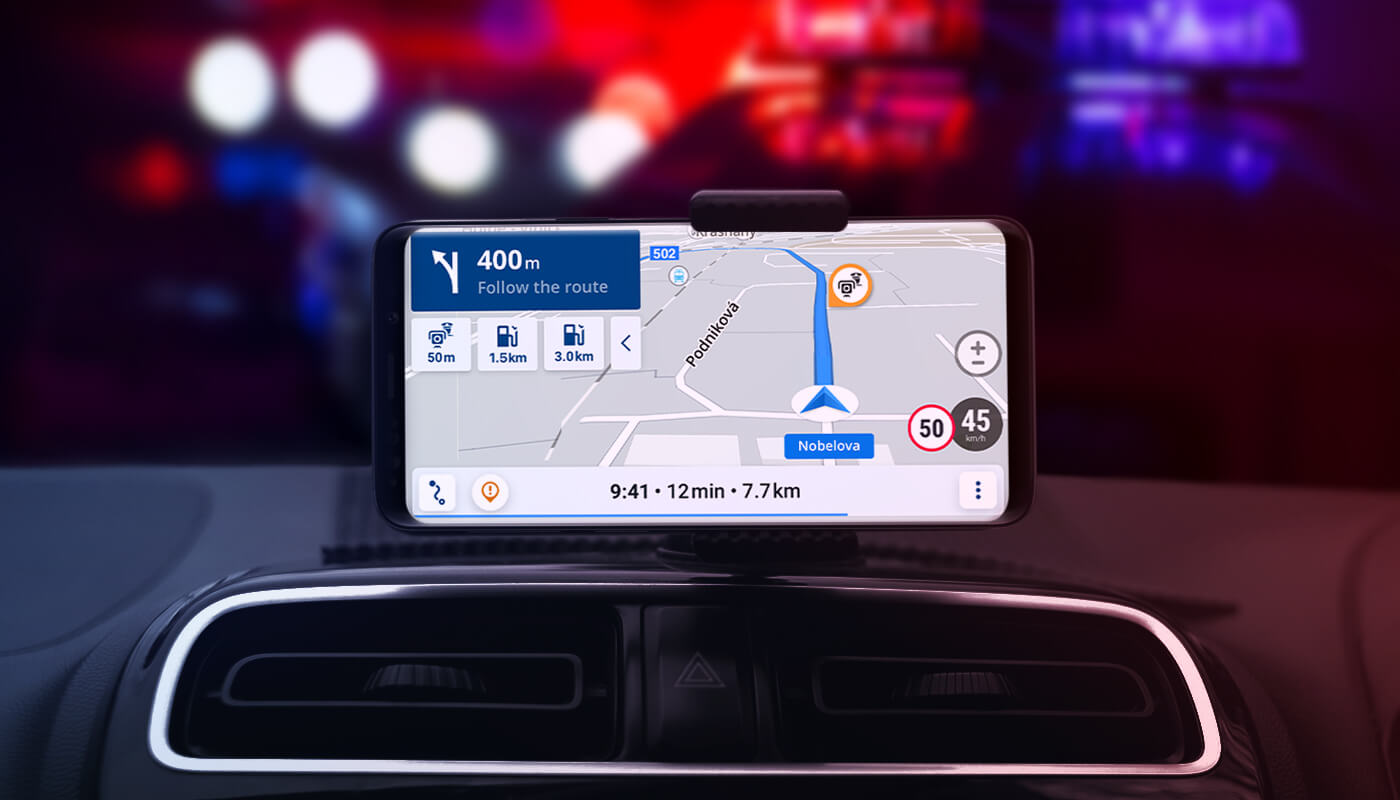 The Mobile Speed Cameras feature is available as a part of Premium+ subscription. It provides real-time updates about mobile speed camera locations.
Subscribe to Premium+ to get alerts about mobile speed cameras.
Visit the Sygic Store on your device to check out our latest offer.
Please note that you need an internet connection to receive the mobile speed cameras warnings.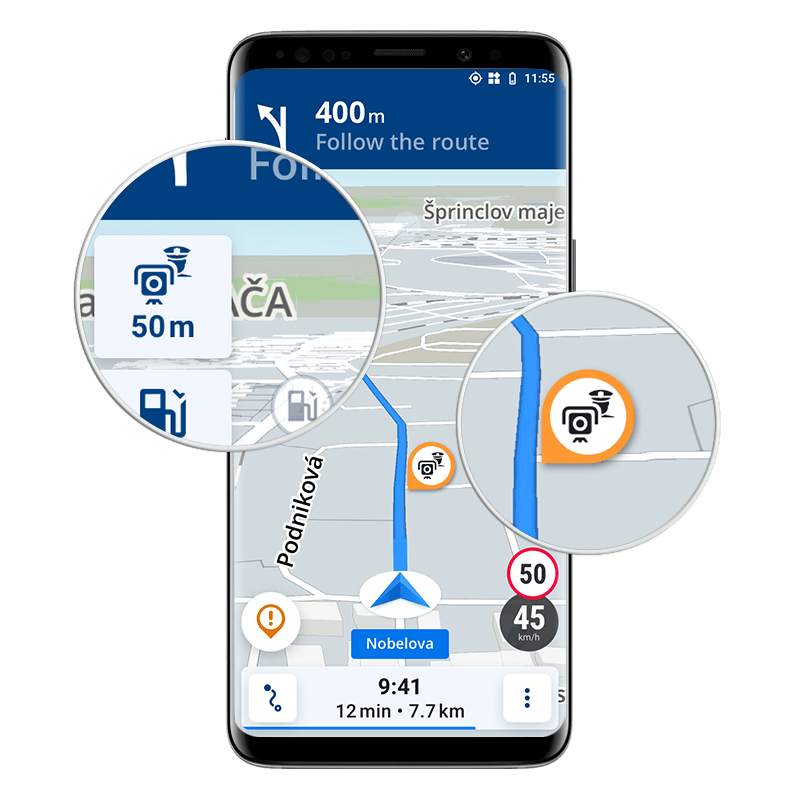 Fixed speed cameras with highly accurate alerts for fixed speed camera locations are available to all Sygic users for free and do not require an internet connection.
Mobile Speed Cameras Coverage:
Andorra, Argentina, Australia, Austria, Belgium, Brazil, Bulgaria, Canada, Chile, Croatia, Czech Republic, Denmark, Estonia, Finland, France, Germany, Greece, Hong Kong, Hungary, Ireland, Italy, Latvia, Lithuania, Luxembourg, Malaysia, Malta, Mexico, Netherlands, New Zealand, Norway, Poland, Portugal, Romania, Russian Federation, Serbia, Singapore, Slovakia, Slovenia, South Africa, Spain, Sweden, Taiwan, Thailand, Ukraine, United Kingdom, United States
Most governments and local authorities agree with us that the Speed Camera service makes driving safer. However, some countries do not allow drivers to use speed camera detectors. Therefore, please make sure if it is okay to use a speed camera detector in your country.
This feature is available in Sygic GPS Navigation for iOS and Android, version 18.7 or higher.