Fleet & Workforce
Ready to integrate GPS navigation and Maps trusted by
2000+ fleets with more than 1,000,000 professional drivers.
Contact us
The 3 most integrated features by fleets
Commercial Routing for Trucks, Emergencies, Buses, Vans, Taxis
Automatically avoids all roads unsuitable for trucks, allows forbidden turns for blue lights...
Full offline functionality and itineraries
Maps stored on the device. Routes with multiple waypoints, and predefined time windows.
Single source map data for web and for mobile
Help drivers to drive the same routes as planned in the office and improve your cost planning.
Maps with truck restrictions
Sygic Professional Navigation app automatically avoids all roads unsuitable for trucks, special cargoes, or hazardous materials. Using Sygic SDK, 3d party fleet management app can set vehicle parameters and start navigation taking into account all restrictions for given vehicle when calculating the route.
Learn more

Arie Van der Jagt
VP Region West, Transics, WABCO company
Sygic Professional Navigation is integrated with the Transics smartphone application to guide the driver through his entire assigned itinerary with navigation activated from Transics application at the push of a button. Sygic software is up to date, it is dedicated for trucks with possibility to enter truck or cargo parameters and, needless to say, it is convenient.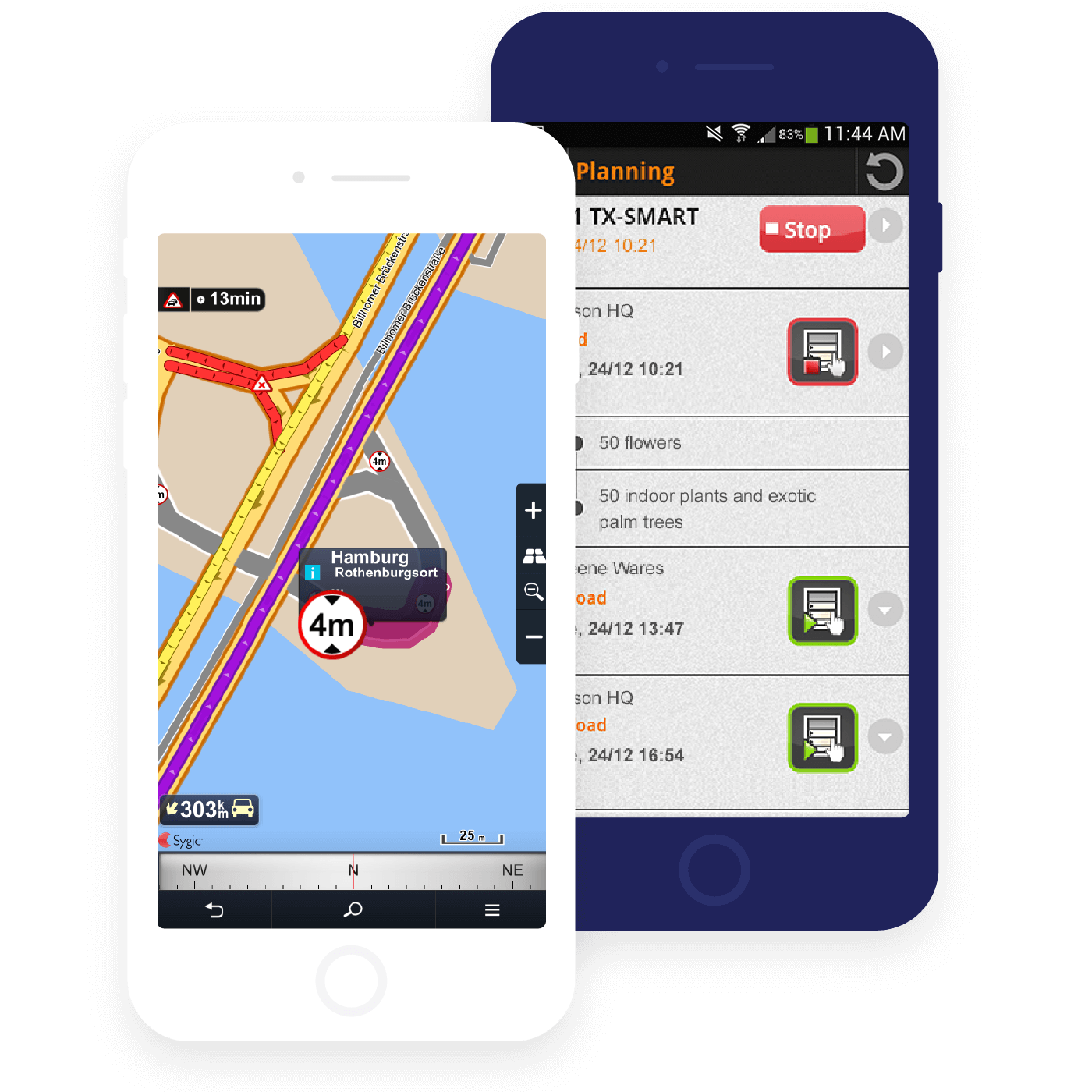 Setting vehicle attributes from remote
Vehicle attributes (dimensions, weight, HAZMATs) can be set up remotely over-the-air by dispatchers through "ChangeApplicationOption" API.

Total drivers has navigation menu customized in order to add or fix hazmat and other road restrictions directly from the navigation. In the navigation menu they have the option to mark the roads which are closed or problematic. These changes are then distributed to all other Total devices, and the navigation takes this into account when computing the route resulting in increased quality of routing for the whole fleet.
Accurate ETA and TTS for efficient delivery
The calculation of the arrival time is based on historical data measurements of traffic intensity for different times of day, which makes the ETA highly accurate.
Integrated with fleet management solution, Sygic Professional Navigation makes it possible to send information about ETA (using GetRouteStatus) to the dispatcher in real time. If needed, dispatcher can inform the driver about process changes using Text-To-Speech engine of the Sygic navigation.
Learn more

Ulrich Koch
Project manager at HERMES Einrichtungs Service
In this way, we carry out between 20 - 35 customer stops per tour. Approximately 1,600 tours are thus carried out daily with the support of Sygic within Germany, Holland, Austria and Switzerland. Sygic is very fast responding business partner and our wishes were implemented accordingly.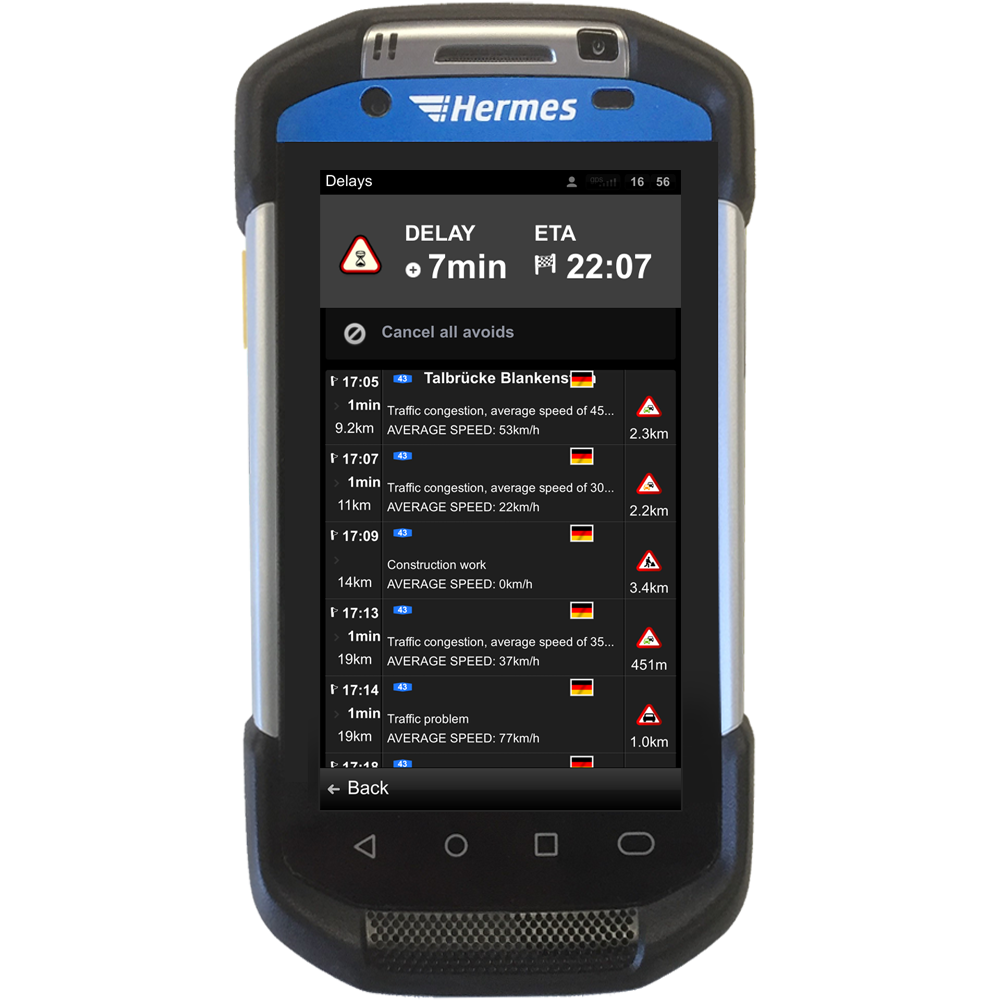 Send truck routes directly to your drivers from any map server. No integration needed.
The Send Route to Navigation web service API transfers a route with multiple waypoints from any map server directly to a driver's navigation without any SDK integration.
The Sygic app calculates the route, avoiding restrictions based on a truck & HAZMAT setting configured in the navigation app.
After sending the route, the driver's mobile device immediately calculates the route. If the app is not running, the driver will receive a notification about the new route.
See the showcase implemented with Google Maps (allows max 10 stops)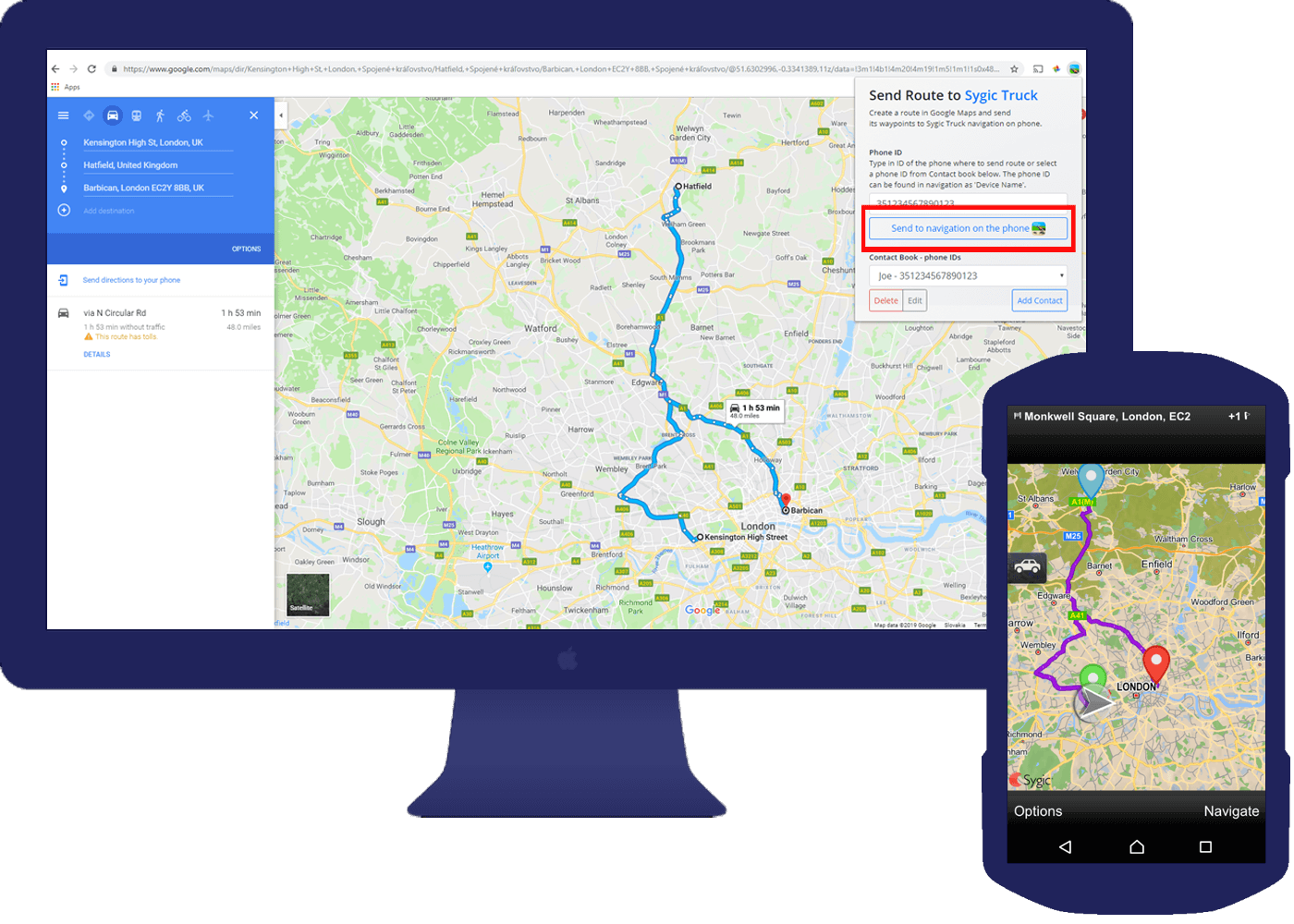 Single source map data for planning and in navigation
Using online Sygic Maps services to do planning of the routes and Sygic Professional Navigation app for route execution, fleets get much better results in terms of planned versus driven kilometres.
Except ready made libraries allowing to send the optimized route from server, Sygic APIs are often used to do comparisons between the planned and actual driven route and driven route time.
Learn more
Felix Dossmann
CEO of dff solutions GmbH
dff solutions uses Sygic Maps support german's food chain supplier REWE delivery oprations. Sygic Maps are wicked fast, the results are really good and the customer is quite happy with it. The real advantage for us as a software company, is that we can talk to the guys at Sygic and they actually listen, they are innovative and creative.
Tell us more about your needs
Interested in discussing your challenges with
us? Get a quote, or just ask about our products.
We are here for you.
Customisations
Bigger projects may require functionality that is not part of the standard Sygic Professional Navigation package. In this case Sygic provides professional technical support to developers and software vendors for integration and on-demand customization requirements.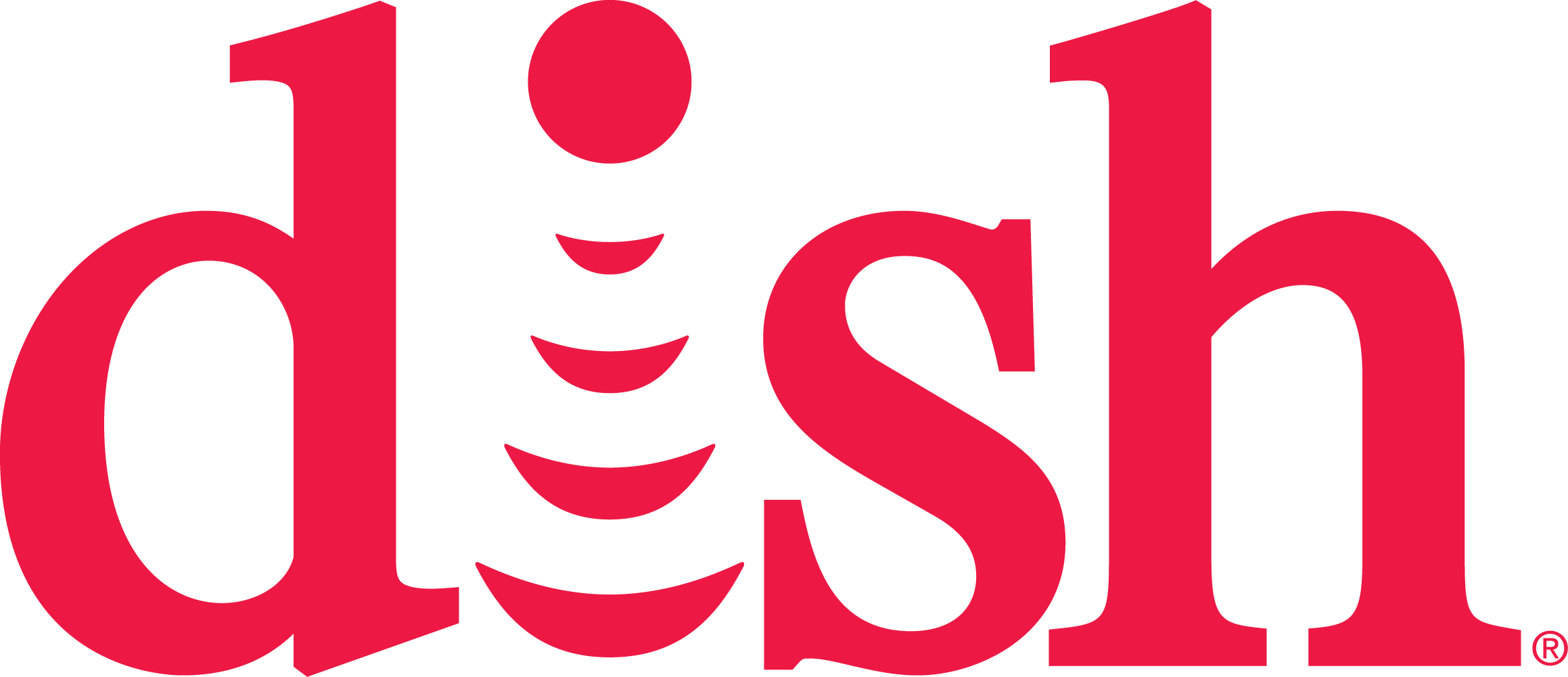 A leading North American satellite television provider integrates Sygic Professional Navigation into field service management solution from Oracle. Besides the sending destination, particular Dish field operations required several customizations of Sygic Professional Navigation:
launch navigation without user interaction in order to reduce mistaken addresses inputs,
earlier next turn instructions, and
customized map content to avoid parkways.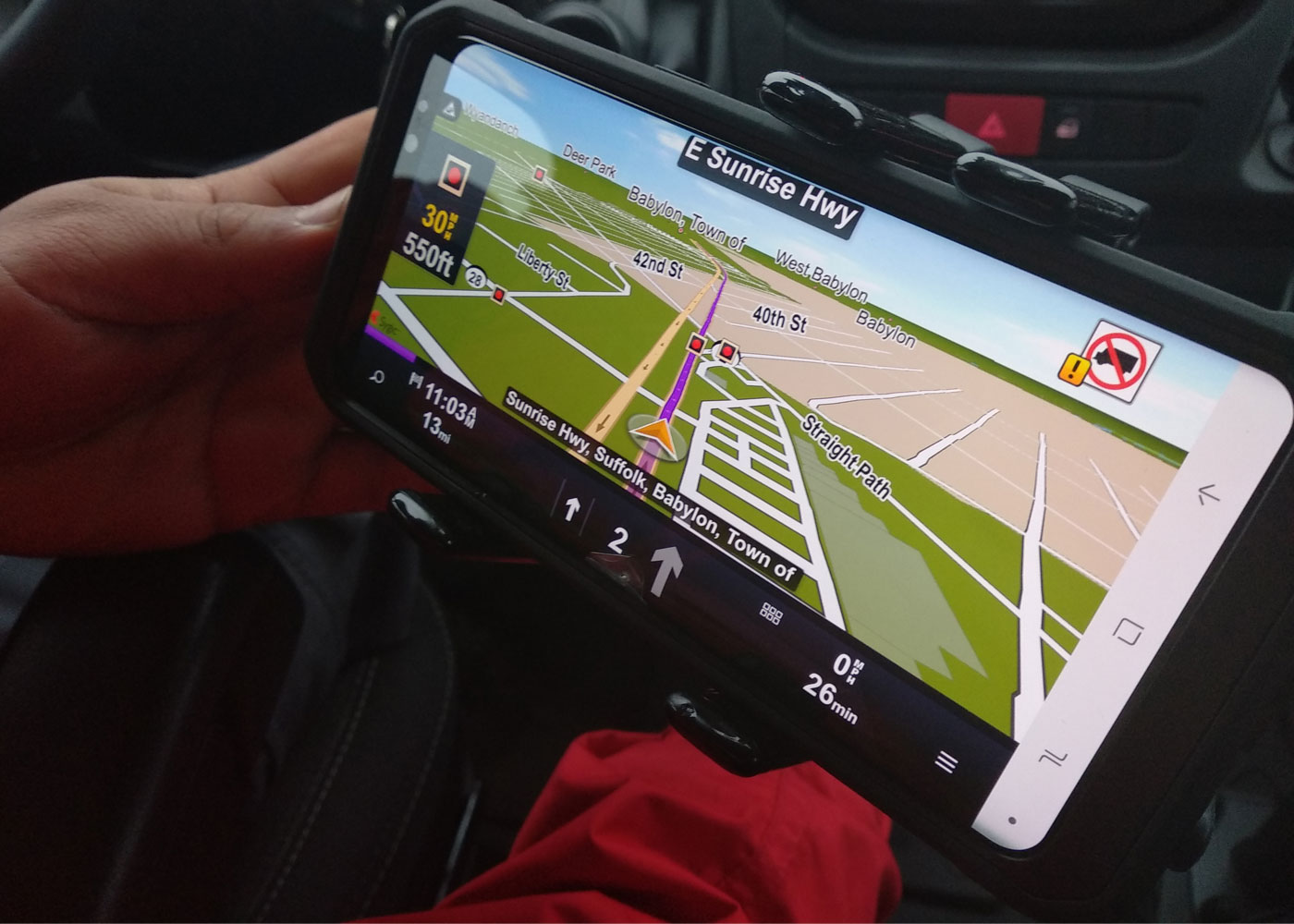 Emergency vehicles routing for quicker response
Sygic Professional Navigation can be equipped with special routing allowing vehicles with special permission to enter pedestrian zones and roads closed to regular vehicles and get to the incident faster.
Learn more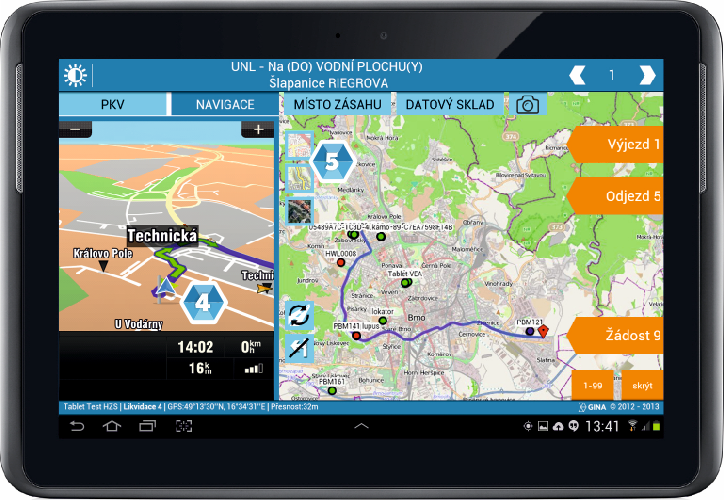 Driver's speed monitoring
Sygic Professional Navigation SDK can be used to enhance a fleet management solution with advanced driver's behavior monitoring. Besides simple speeding reports, visited waypoints, remaining distance and ETA monitoring, its possible to use Sygic Geofence File to generate custom defined speed limits and accurate over speeding alerts.
Learn more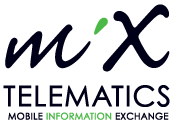 Catherine Lewis
Executive Vice President of Technology, MiX Telematics
Sygic's Software Development Kit (SDK) for Android was easy to work with and allowed us to innovate in areas previously not possible, such as speed monitoring based on road speed limits or custom geofence speed limits, which help our customers to monitor and improve the behaviour of their drivers.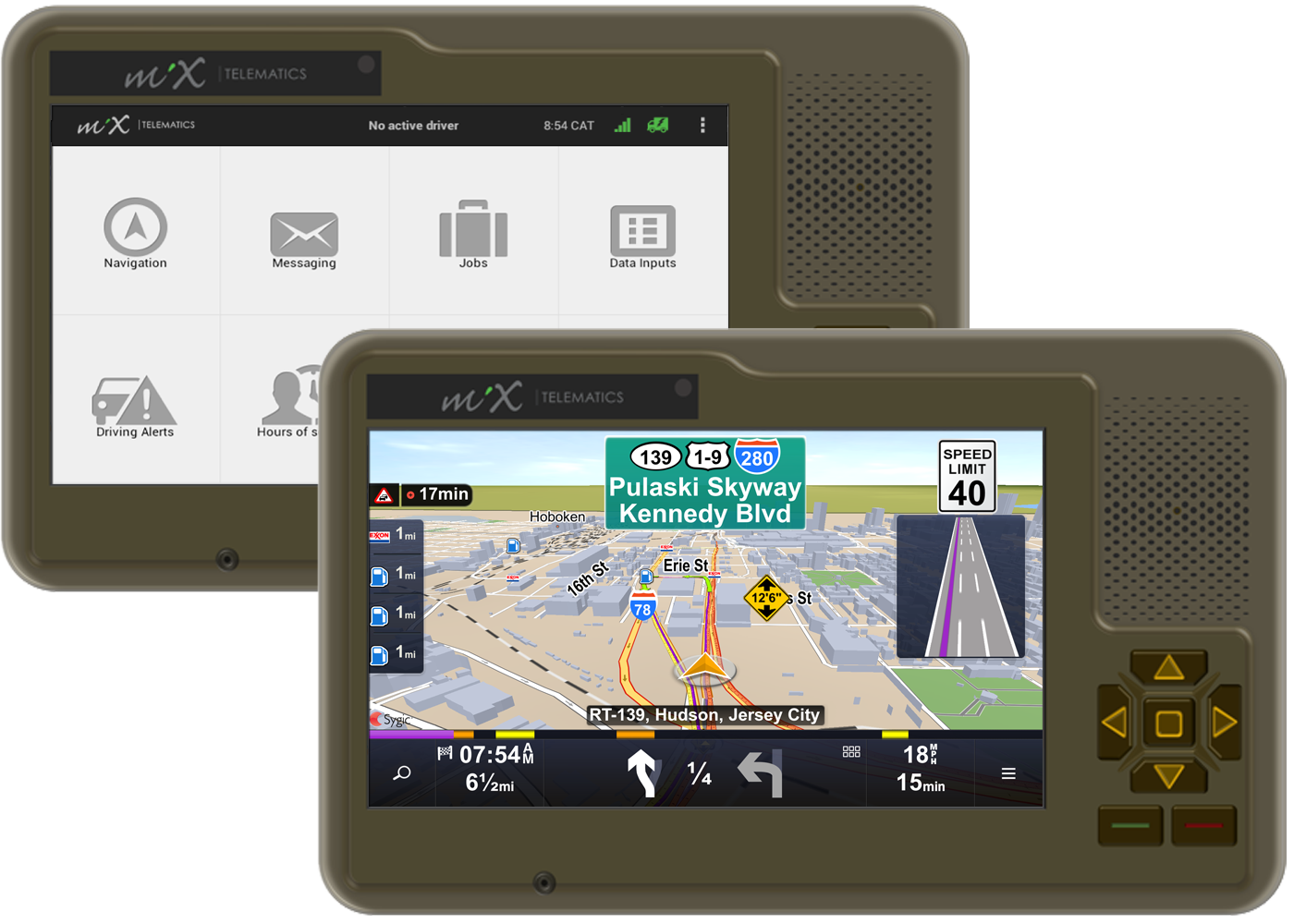 Optimized route plans efficiently delivered
It is possible to send optimized itineraries to the driver in 2 ways. Sygic Guided routes feature offers the possibility to import entire routes from your planning tool into Sygic Professional Navigation. The navigation suppresses its own routing algorithm and rather accepts the directions provided by the planning tool. This way driver follows the route exactly as planned.
The second option is to send optimizes sequence of waypoints (AddItinerary) and let the Sygic routing engine (using vehicle parameters) to transform this plan into a route.

Descartes' holistic solutions help deliver a true command of operations by integrating Descartes mobile applications and optimized route planning that can be easily dispatched with turn-by-turn instructions, through Sygic Navigation, enabling the driver to reach the destination safely and meeting delivery time windows.