Apple CarPlay Connectivity
The most advanced GPS navigation app and Apple CarPlay now work together. Enjoy 3D offline maps and other smart navigation features on your car's built-in display.

CarPlay makes navigation easier, more comfortable and safer. Once connected, you can use the app without looking down at your phone. You can use your car's touchscreen, knobs or buttons to control the app.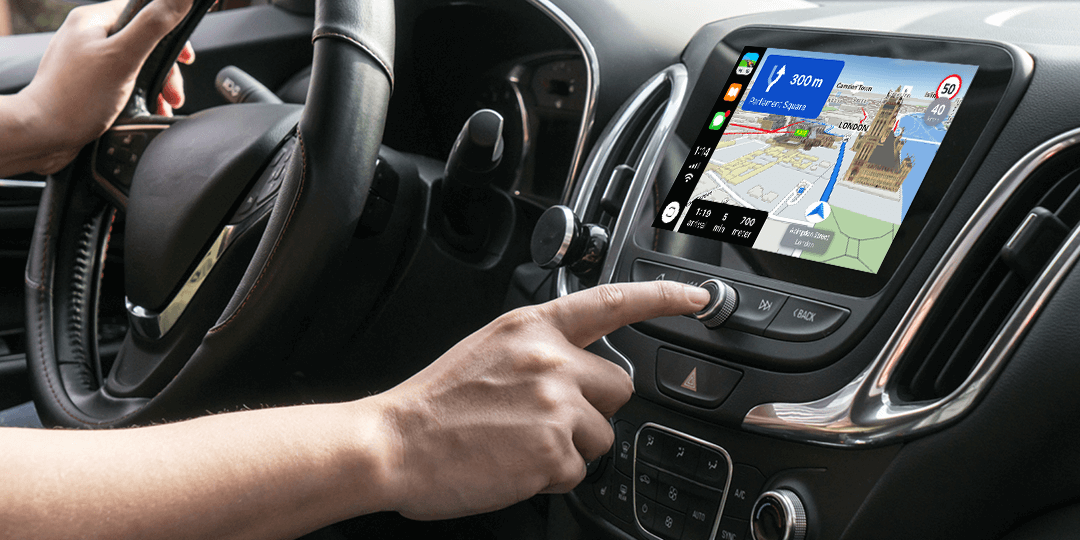 You can use Sygic via CarPlay connectivity for free or subscribe to Premium+ to take full advantage of the connectivity.
FREE VERSION:
2D offline maps
Search
Lifetime free map updates
Routing
PREMIUM+ VERSION+:
everything included in the free version
3D offline maps
Voice instructions
Speed limits
Actual speed
Signpost info and directions
A simplified Lane Assistant will be displayed on the screen
Places on Route will be displayed on the phone while connected
Detailed directions will be displayed on the phone while connected
Quick menu will be accessible on the dashboard and on the phone while connected
You can launch and use Head-up Display, Dashcam and Cockpit while connected
Visit Sygic Store on your device to check out our latest offer.
How to purchase Premium+ on your device:
Open Sygic GPS Navigation and go to Menu
Open Sygic Store
Tap the product and purchase
CarPlay requires iOS 12 or higher. Click here to find out more about Premium for CarPlay.
CarPlay Connectivity is available in Sygic GPS Navigation for iOS, version 17.6.0 or higher.
How to use Sygic with CarPlay:
Connect your iPhone to your infotainment system using the USB port or wirelessly.
Sygic GPS Navigation icon will appear on the screen.
Tap the Sygic icon and start your route.
You can use your car's touchscreen or the knobs, dials, or buttons to control Sygic GPS Navigation.
How to tell if your vehicle is compatible with Apple CarPlay:
Connect your Apple iPhone to your car using the Lightning cable. You should see the Apple CarPlay icon on your infotainment touchscreen when you connect your iPhone. CarPlay may start immediately. If not, tap the Apple CarPlay icon on the home screen.
You can also have a look at this list of cars that work with Apple CarPlay.
The use of Premium features on a car's built-in screen is subject to additional licensing fees from our map provider. It is always in our interest to provide the best navigation experience to our customers at the lowest possible price.