BlackBox video recorder for Sygic GPS Navigation for Android v.14.6.0. can be
purchased via Sygic eshop. BlackBox video recorder for iPhone and iPad is available
as in-app purchase in Sygic GPS Navigation for 9,99€.
Available as in-app purchase:
1. Launch your app

2. Go to menu

3. Select BlackBox
---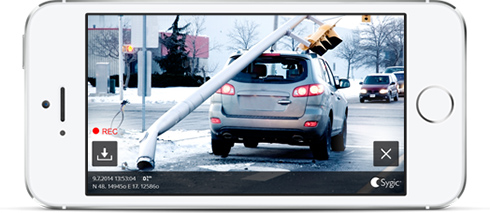 Car Camera
Even a careful driver can get involved in an incident. Sygic BlackBox video gives you evidence that can protect you from insurance fraud.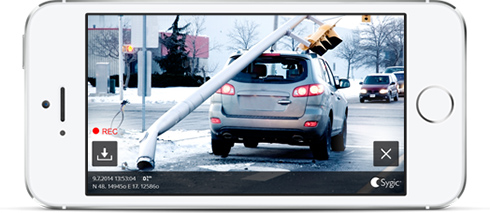 Export and share
Easily export recorded videos to use as evidence in case of a ticket or just to share them with friends.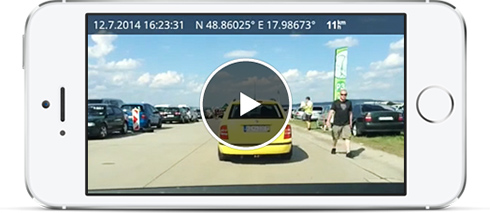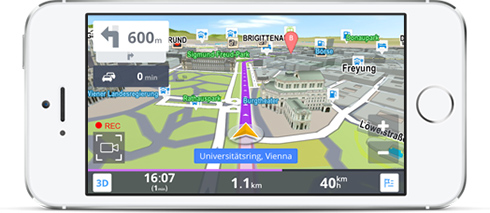 Record while navigating
Sygic GPS Navigation is the first navigation app with a built-in BlackBox that captures what's happening on the road, even while you are navigating.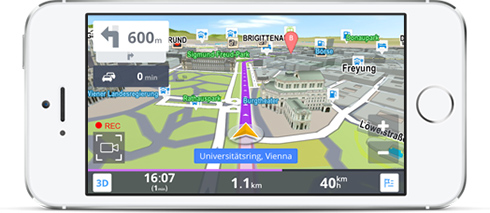 BlackBox - your reliable witness:
Record what's happening
on the road
Continuous loop
recording
No standalone devices
or accessories needed
Use while navigating or when
driving without a route
Save and export video
to the gallery
Video with embedded GPS coordi-
nates, current speed, time & date